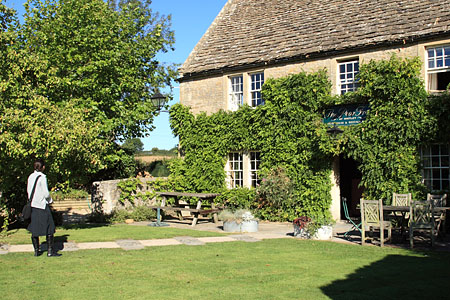 I'm happy, and the simple reason is all the glorious food moments I already encountered in my life. Many will follow hopefully, and recently I scored a few bonus points when visiting England. I have been to England and Scotland more then a few times, but oddly enough some might say, there were some staple foods I had never tasted before (maybe because lots of times I was stuck at a conference in a hotel that served fluorescent peas and gray meat). British people will wonder: "How can it be that a person has never tasted a pasty or a piece of sticky toffee pudding?".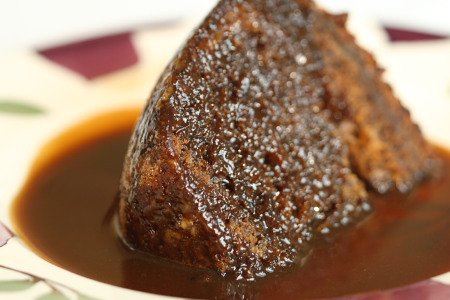 Anyway, my first encounter with above mentioned foods was a bit of a success. So much so that, when at home, we immediately started to search for a recipe to re-enact our sticky toffee adventure. And amazingly! we hit the jackpot first time trying. The recipe by
'Sweet baby James Martin' (supposedly over 100 years old and with the black treacle we bought on our last trip to Scotland and now coming in very handy) tastes very much like the 'George in Rye' version to our excitement and delight. We stored 3/4 of the pudding in the freezer, for fear of the arteries clogging instantly but also for something to look forward to in the not so distant future.
Staying and dining at the Pear Tree Inn, Whitley, Wiltshire
Ben's cookies in Bath
Award winning Pasties in Bath
Sticky toffee pudding at The George in Rye
Coffee Pecan Pie across from the the Jane Austen House in Chawton
Unexpected Kenya Coffee at the Coffee House in Stow-on-the-Wold
Dinner (organic Cumberland sausages) at The Great House, Gills Green, Hawkhurst, Kent (also organic wine and produce shop inside)
Tasting the most delicious majestic red apple at Sissinghurst Castle Garden, Kent
Beautiful Jersey cows and a very tasty sausage role at Neston Park Farm, Atworth, Wiltshire