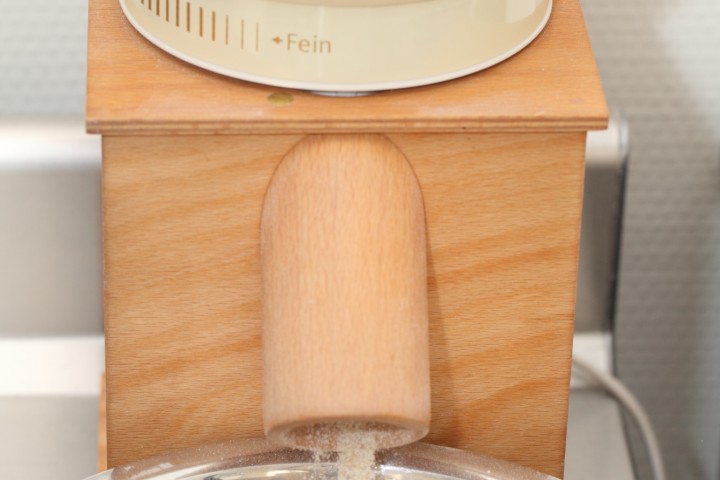 Diastatic malt powder is the "secret ingredient" savvy bread bakers use to promote a strong rise, great texture, and lovely brown crust
The why and how
Simply said; diastatic malt is a grain which has been sprouted, dried and grounded into a powder. By sprouting the grain (often wheat or barley), letting the grain grow into a small sprout, you activate the enzymes inside the grain. These active enzymes (diastase) release sugars from the flour / starch which help to grow your yeast. It also promotes a nice golden crust and a good rise and oven spring.
You only need very small quantities of diastatic malt, about 5g or 1 tsp (or 1% of flour weight) per loaf of bread to get good results. Because there is also something like too much diastatic malt which can result in a reddish instead of a golden crust, weak dough and a rubbery crumb. Add just the right amount and it will do magic for your loafs! Some brands of flour already have diastatic malt added to it, so look on the package to check. As a rule, most whole wheat flour and organic flour does not have diastatic malt added and your bread will improve when you add your own.
3 Simple Steps
Sprout grains
Dry the wet sprouted grains on low temperature
Grind the dried grains into a fine powder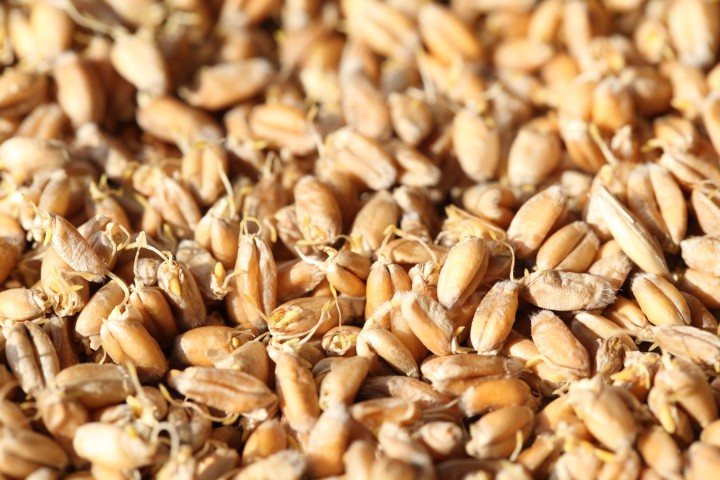 Step 1 – Sprout grains
You can sprout grains yourself. Follow the steps on this page on how to sprout grains. We use organic wheat grains for our diastatic malt which we bought at our local windmill but you can also use barley. You need plain, whole (not broken or crushed) grains, preferably organic. When the grains have sprouted as described in the sprouting article you proceed to step 2 of this article.
Step 2 – Dry sprouts
Before you can mill the grains they have to be dried. You have to do this at a low temperature or your precious enzymes will not survive. The enzymes will damage and die and lose all activity at about 55 ºC or 130 ºF, so to be on the safe side do not let them get above 40 ºC or 104 ºF. We dry our sprouts, spread out, on a baking sheet lined with grease proof baking paper in a window sill. Turn them with a spoon every 6 hours or so the bottom grains are on top and everything gets evenly dried. If you have a fancy oven which can be set to 40 ºC or 104 ºF you can also put the baking sheet in your preheated oven for 3 to 4 hours. The grains are ready when they are dried completely and have turned rock solid again. Drying at room temperature can take up to two days or even more. Just be patient.
Step 3 – Grinding the sprouts
When the grains have dried it is time to grind them into a fine powder. We use a little home-use grinder with small stones especially made for flour. You can also pound them into a fine powder with a big pestle and mortar. The powder will keep 'forever' however, because it is flour we advise you to use it within a year (mark the date on your jar or bag). You just add the right amount of diastatic malt to your flour, just before you knead your dough, nothing more to it!
For example, you can add 5 grams of diastatic malt to the final dough to improve the dough of our Pain Rustique or Pain Natural!
Also check out our recipe for white fluffy buns with added diastatic malt.
Happy baking!