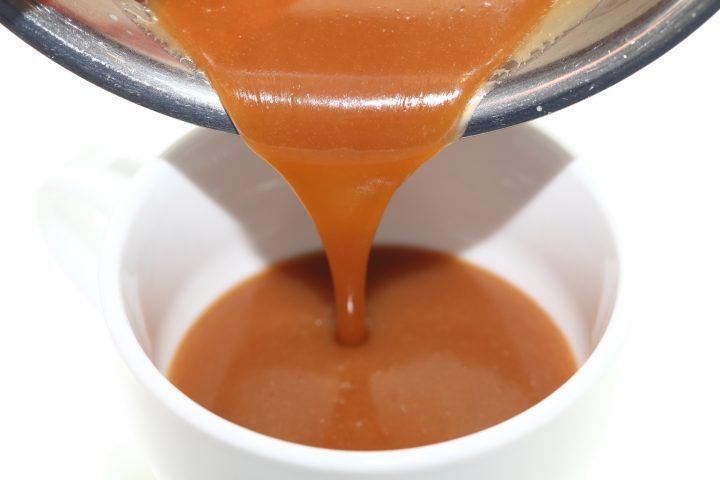 It goes with (almost) anything! Make a jar and be happy 🙂
We use good quality organic ingredients for this recipe, including the sugar. We think it has a real depth of flavor. No less calories of course, but eaten in moderation, the pleasure and contentment you feel, sure will be beneficial in some way (we tell ourselves).
Ice cream, muffins, tarts, pancakes and pies, drizzle and tuck in!
---
Ingredients
makes about 350 grams
200 g sugar
50 g water
120 g cream (ours is 35% fat)
40 g butter (ours is 82% fat)
2 g salt (optional)*
Tools: Heavy-bottomed saucepan, spatula, (infrared) thermometer.
*Choose your preferred version with or without salt. It's easy, for the salted version, add the 2 grams of salt after you pour in the cream.
The method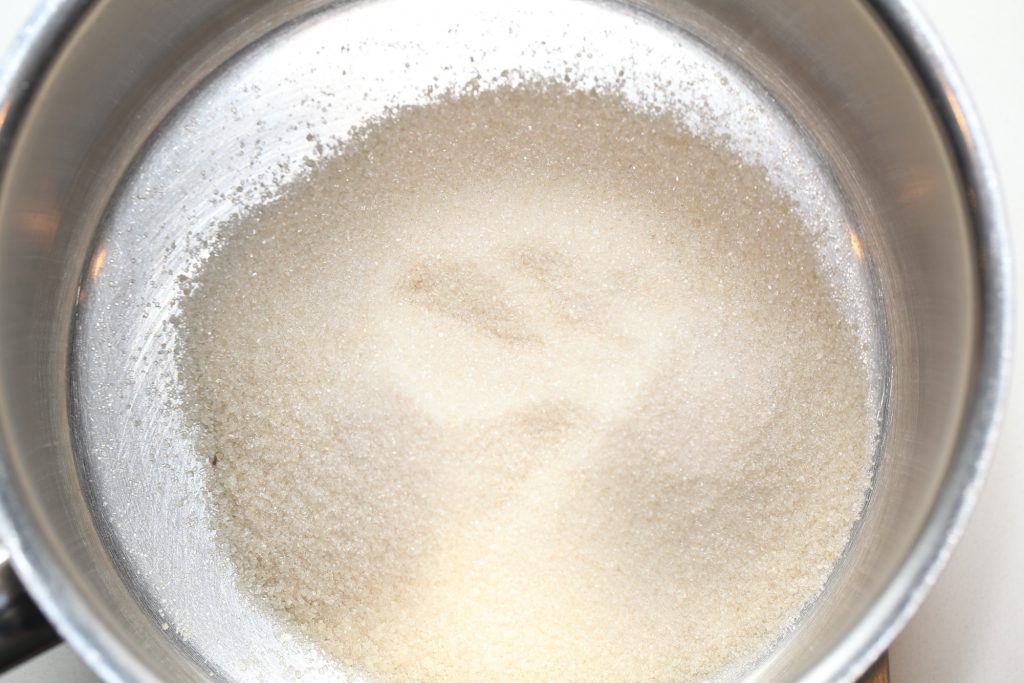 Pour the sugar and water (from the tap or room temp is both OK) in a heavy-bottomed saucepan. Swirl the pan so all the sugar is coated by the water.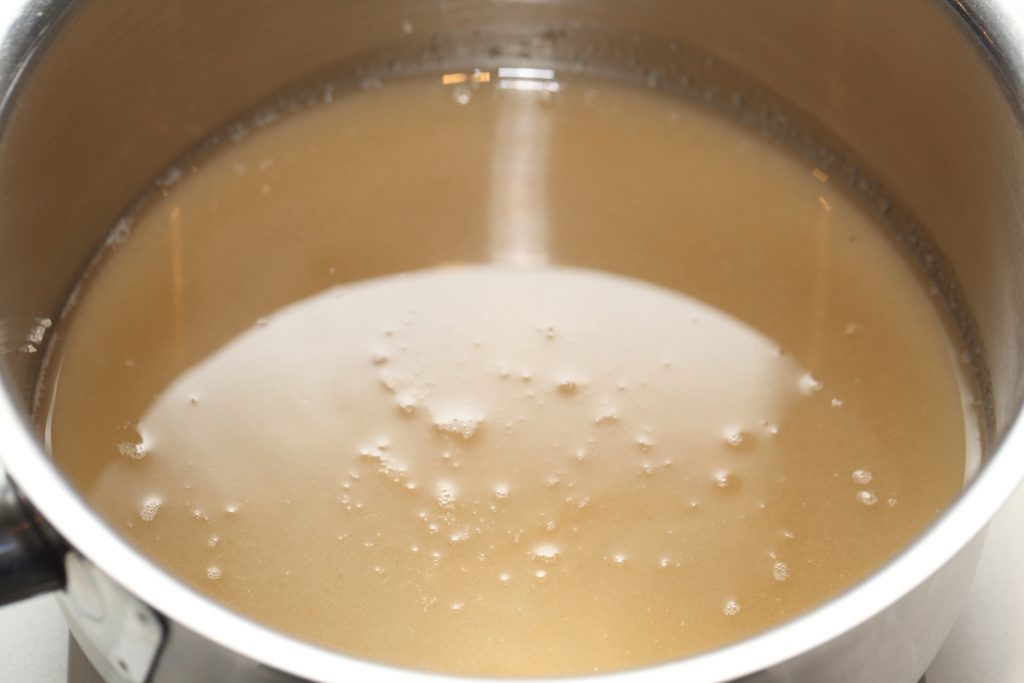 Bring to a boil on medium to high heat WITHOUT STIRRING. If needed swirl the pan gently, but leave it alone for the most part. Stirring will cause crystallization (seizing) of the sugar!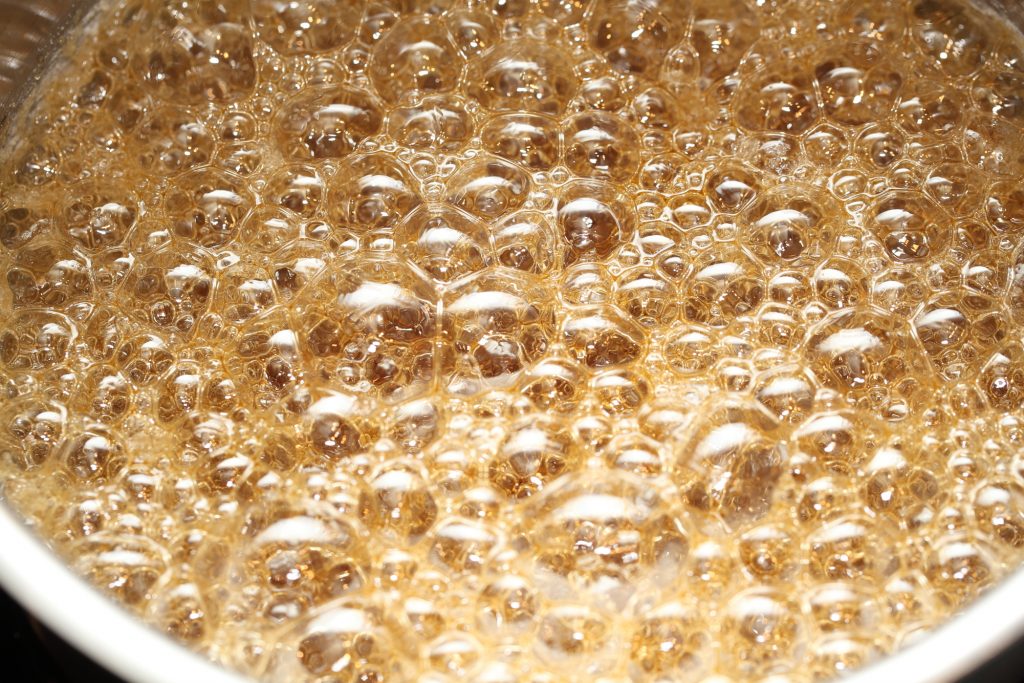 This boiling process, depending on your pan and stove, will take about 5 to 7 minutes. Check the temperature of the sugar with your thermometer. It should read 170ºC / 340ºF and have a nice golden color.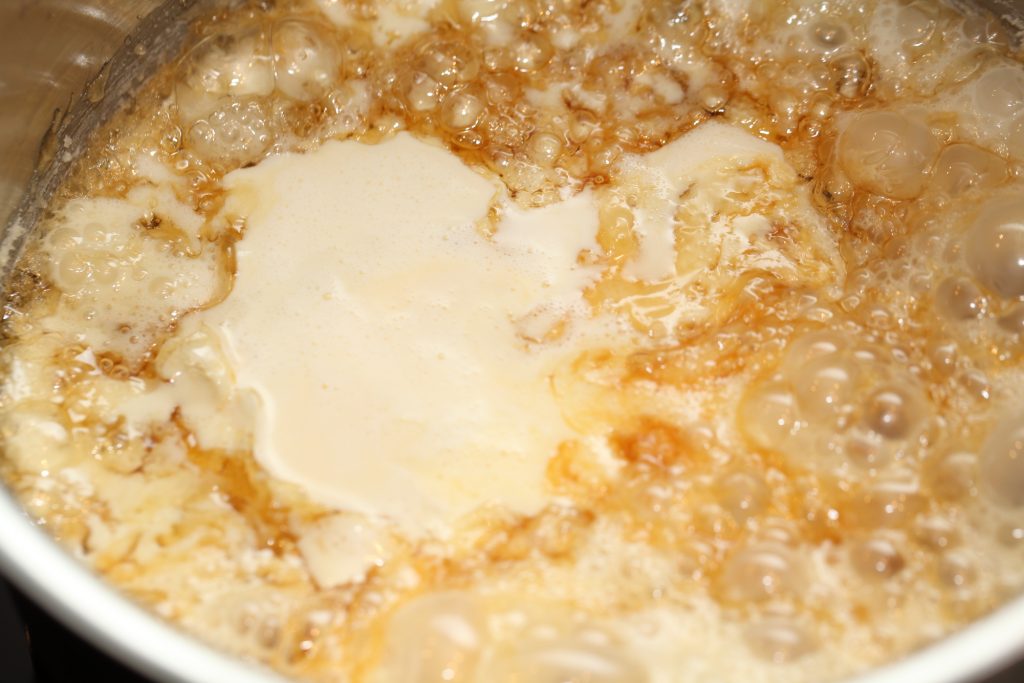 Add the cream in a tin steady stream while swirling the pan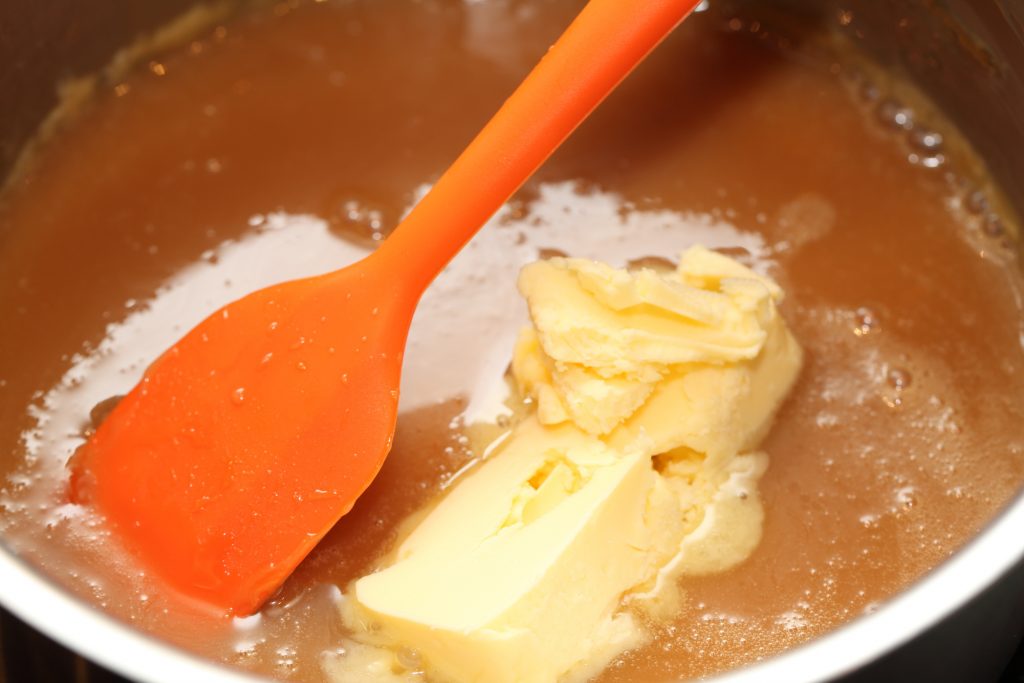 Now add the 40 g of butter. At this stage you can stir the caramel (best with a spatula) to incorporate all the butter and make sure the sauce gets a silky consistency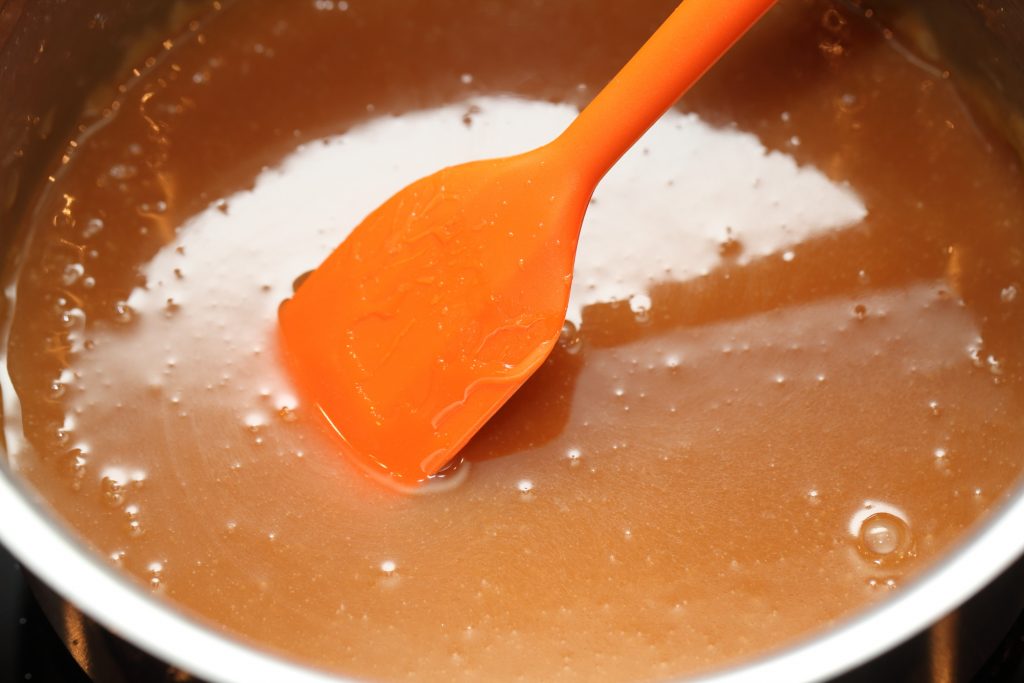 Your lovely caramel is ready to use now. If there's any sauce left, just store it in the fridge (for up to a few weeks). It will harden slightly, but you can warm it in the microwave to bring it to the desired consistency and temperature again.
Enjoy!