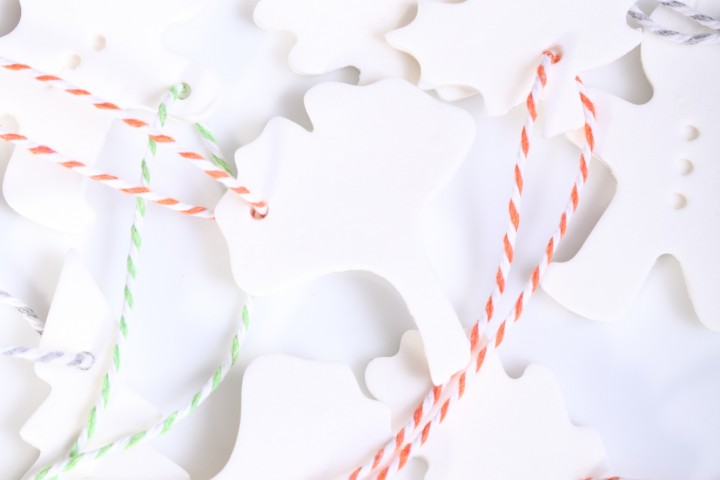 Great idea for some people…cookies you cannot eat! And great family fun!
Click here for Dutch version
Last year before Christmas, we had lots of fun making these ornaments. We started with a basic recipe and after a few trial runs developed our own method to get the best result.
Most bakers will have the ingredients already in their pantry and it's a fun and low budget way to personalize a gift or add decorations to your Christmas tree. The leaf shapes are also great for autumn decorations.
Anyway, endless possibilities limited only by your own creativity!
Ingredients for the Cookie Cutter Dough
275 g baking soda
65 g cornstarch
180 g water
Making the Ornaments
Start by sifting the baking soda and the cornstarch. Add the water and stir until you have a smooth milky paste. Gently warm it over low heat, all the while stirring with a spatula. You will see the paste thicken fairly quickly. Keep stirring and churning so all the liquid is absorbed and the paste is now very thick, the consistency resembling potato mash. At this stage it will automatically form into a ball of very white 'dough'. Transfer the ball to a bowl, cover with clingfilm so no moisture can escape and leave to cool completely.
With a rolling pin, roll out the dough to a thickness of about 3 mm / 0.12 inches. Take your favorite
cookie cutters
and press them in the dough. Now very carefully wiggle them ever so slightly, then lift the cutter out of the dough. At this point you can also make a perforation in the ornament so you can hang them on a piece of string or baker's twine when ready. This is also the time to stamp the ornaments with a cookie stamp or make patterns any other creative way you want to.
Now for the important part!: Leave the cut out shapes in the dough, do not try and remove them at this point. The idea is you leave the shapes to dry out for 1 to 2 days. They will shrink and are easily removed that way, without damage. You just have to be patient.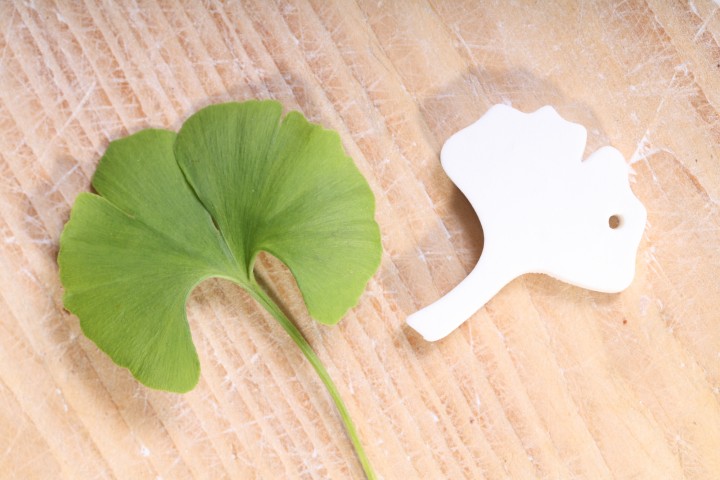 After you have removed and freed the shapes you have to allow them to dry further. The total drying process can take up to around 4 days, depending on your internal climate and moisture levels. You also have to turn them occasionally so they will dry evenly on both sides. You can place them on a rack, but be careful to do this when they are firm enough to prevent any imprint of the rack on the shapes.
Alternatively you can dry the cookie cutter shapes in an oven set at a very low temperature of around 50ºC / 120ºF. The drying will of course go a lot quicker but there is a good chance they will become off-white in color instead of the perfect pristine white you see in these pics. Be sure to flip the shapes a few times to prevent them from warping.
Some of them might warp or crack a bit anyway, but if you are careful and give them time to dry completely, they end up quite hard and not that easy to break.
When dry you can also paint them or coat them with a clear varnish. We like them snow white and plain (as artisan bread bakers we are not the ultimate decorating types we have to confess). No doubt kids will have fun decorating them of course. Use non-toxic watercolor paint for example.
In our Weekend Bakery Shop you can also find our own favorite and original cookie cutters, all made from high quality stainless steel.