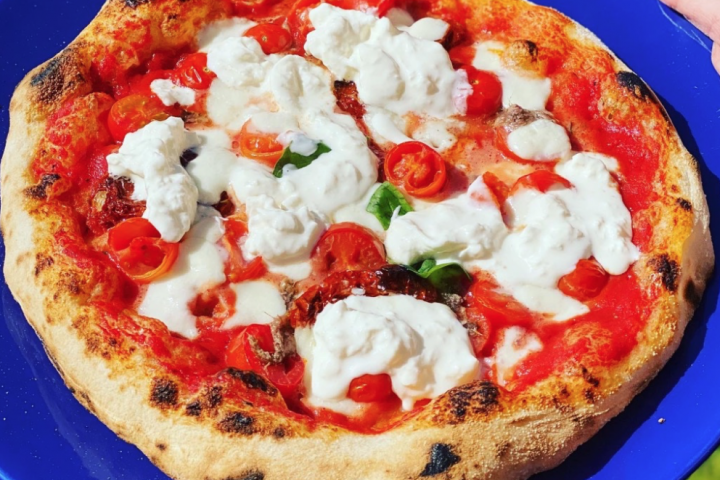 Stefano has been sharing his recipes and pictures with us for some time now and he is a more than excellent home baker. We wanted to share with you what he wrote about the situation in Italy. You can also find the excellent bread recipe he shared with us here!
---
Signs of hope
Here in Italy we start seeing the first signs of improvement, the curve is flattening and the number of deaths is declining. The death toll has been huge, a big tragedy for a lot of families and communities. We will have to stay at home for at least one more month. I'm working from home, with a work time reduction. My office is closed and all the employees are working from home.
It is incredible how people started baking during this crisis, it's more and more difficult to find flour in the stores and also brewers' yeast. Fortunately I have my sourdough starter.
Pizza dough recipe
I have been baking a lot of pizza lately. I want to share with you my latest recipe. I have a new formula/process for the pizza dough, it works really well for the Roccbox (a small outdoor pizza oven).
Pizza dough for 2 pizzas
250 g of strong flour
50 g of whole wheat flour
200 ml of very cold water (4°C)
1 g of fresh brewers yeast
6 g of salt
In the evening I mix the dough in the Kitchenaid for at least 10 minutes. Then I transfer it in a oiled bowl and cover with cling film. I let it stand on the counter at room temperature all the night. In the morning at 9:30 (assuming to bake pizza at 12:30) I divide the dough in two balls, put in a small bowl, covered with cling film, and let rest for 3 hours.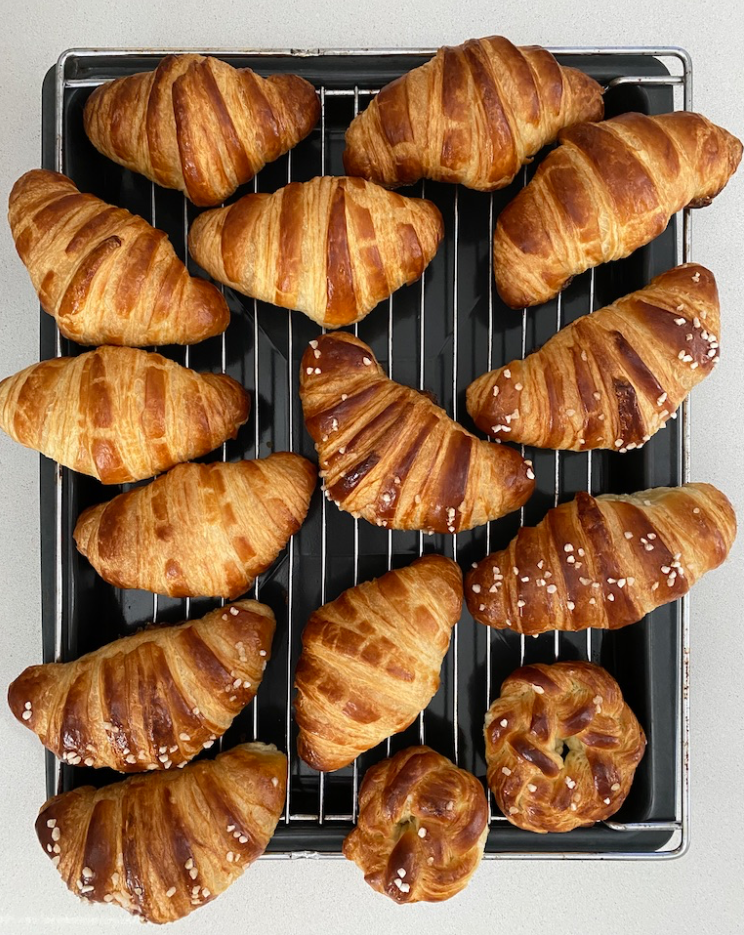 Today I also baked croissants, it was quite a long time since my last batch. For the first time I baked some of them filled with apricot jam. I've put a tea spoon of jam in the croissant before "rolling" it. The result is amazing. Next time I'll try with other types of jam, blueberries, strawberry, etc.
Stay safe and take care! Let's keep baking and experimenting!
Stefano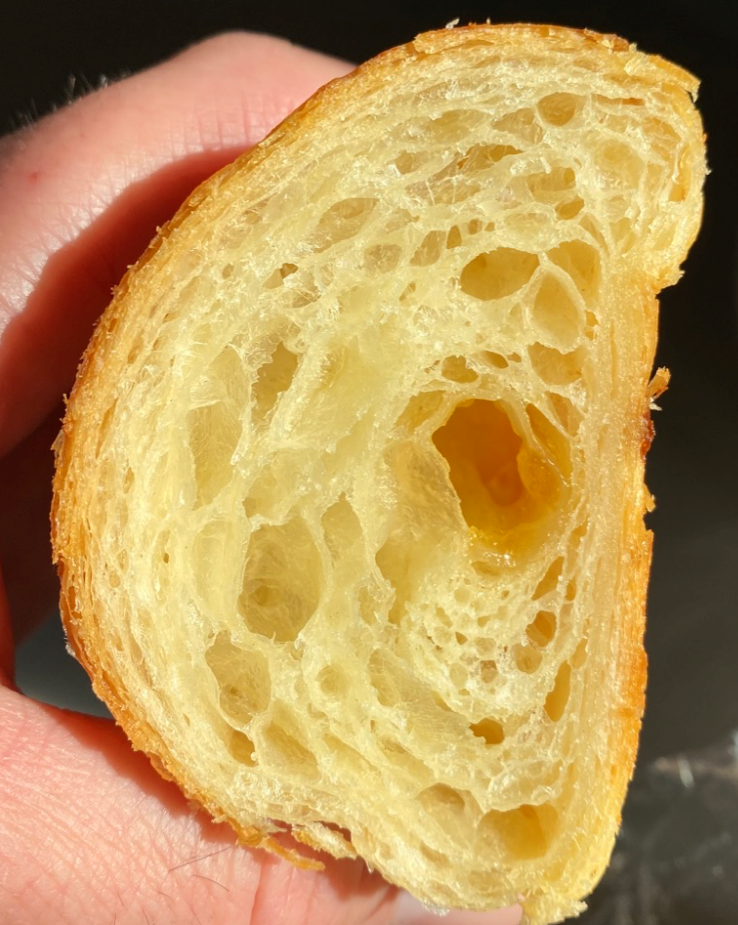 We would love to hear about your baking and sharing in these unusual and trying times for many of us.