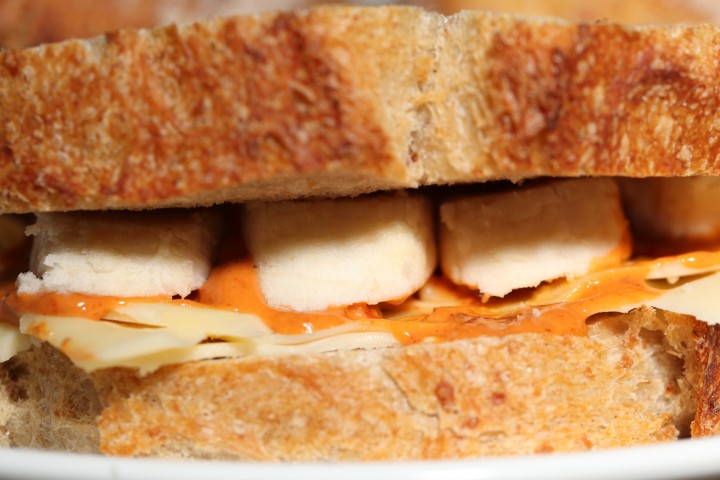 Onze favoriete tosti's, gemaakt met onze favoriete zelfgebakken brood natuurlijk …
Ik herinner me nog toen tosti's populair werden. Ineens moest iedereen een tosti-ijzer hebben. Ik was meteen enthousiast want het was weer iets nieuws en anders om naar uit te kijken met de luch. In die periode zijn we nooit veel creatiever geworden dan de tosti ham kaas of tosti appel met kaneel en suiker, onze kindertijd-zoetekauw favoriet.
Inmiddels zijn we alweer de nodige jaren avontuurlijk met tosti's. We houden ervan nieuwe tosti-varianten te verzinnen. Zo ontstond ook de tosti kaas, banaan en sambal mayo. Zoet en heet, een geweldige combinatie (wij gebruiken sambal badjak, gebakken sambal, die is niet zo rauw en scherp).
Wij maken graag rustieke tosti's met alle soorten brood, vooral onze pain rustique maar ook de zuurdesem naturel of een stuk stokbrood gaat tussen de grote toaster!
Onze favoriete tosti's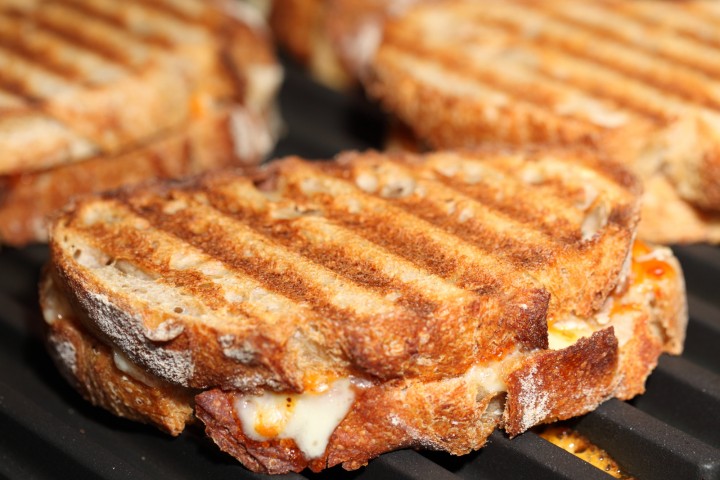 Taleggio kaas, peer en zwarte peper tosti
Apple, suiker, kaneel en rozijnen tosti
Banaan, kaas en sambal mayo tosti (perfect met dik rustiek brood)
Vijgenjam, peren, cheddar en rucola tosti
Kip, cheddar (of gruyère), mosterd mayonaise en daikon cress tosti
Geitenkaas, appelstroop en pecannoten tosti
Pindakaas banaan tosti (ook Elvis' favoriet!)
Blauwe kaas, appel, walnoot en waterkers
Cheddar kaas, rode ui en mosterd tosti
Kalkoen 'over van kerst', brie en cranberry compote tosti
Camembert, noten en ahornsiroop
Parmaham, rucola en kaas tosti
mozzarella, tomaat en basilicum tosti
Truffelpasta en taleggio tosti
Pesto, kaas, dadeltomaat tosti
Geroosterde paprika, kaas en chilisaus tosti
Asperges, fontina kaas en bio ham tosti
Cheddar, kastanje champignons, bio bacon, kruidenkaas en Emmentaler kaas