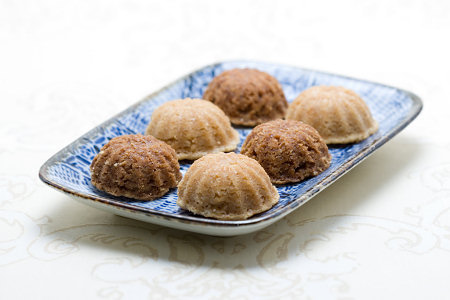 On an early spring break in the province of Zeeland I came across a mold for making 'Hernhutterjes'. These are a type of old Dutch cookies, or so we believe in Holland. You can see the shape in the picture. But I do not know why they have this shape or why they are named after Hernhutters. I can find no information on the connection between the cookies and the Hernhutters. Hernhutters are also called Moravian Brothers (Brethren).
A "Moravian" is a Protestant belonging to a religious movement that originated in Moravia, Czech Republic. This was brought to the United States in the early 1700s by immigrants originating from settlements on the estates of Count Nicolas Ludwig von Zinzendorf in what is now Germany. The original attempt to found a Moravian community was in Georgia, but that attempt failed. The Moravians later found a home in Pennsylvania, where the colony provided some of the greatest religious freedom to be found in the world. It would be interesting to find out the connection between the Hernhutters and the cookies. The cookies are very easy to make and deliciously buttery and sandy.
Ingredients for the original Hernhuttertjes
makes approximately 40 cookies
240 g pastry flour
180 g soft dairy butter
120 g sugar
pinch of salt
Preheat the oven at 170º C. Put all the ingredients in a bowl and make a dough. Put the dough in the moulds and bake for about 25 minutes. Let cool on a rack. It's that simple.
Just make sure your ingredients are fresh and of high quality! I prefer organic flour because it has much more flavour. There's much difference in quality and freshness of flour. Try different types and brands and always look at the date on the package. Buy as fresh as possible. In Holland we have several mills that sell freshly milled flour. Like 'De Zandhaas' in Santpoort and 'De Aeolus' in Vlaardingen.