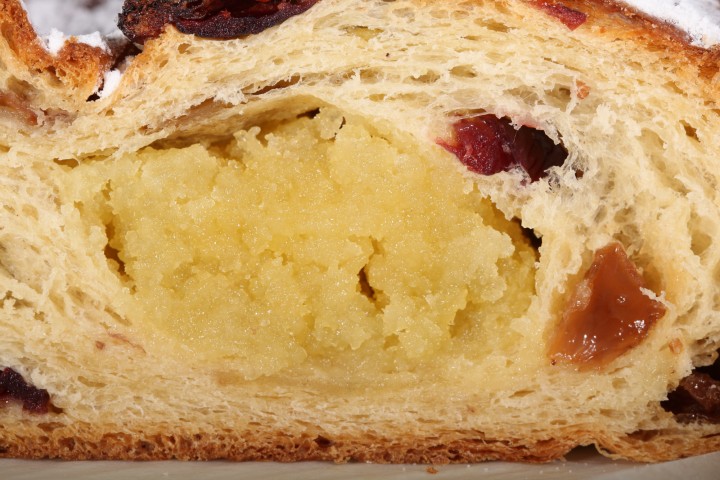 The perfect Christmas Stollen filling!
Klik hier voor de Nederlandse versie
Almond paste, used in Holland in Christmas and Easter stollen and speculaas, is deliciously easy to prepare.
It can be made well in advance because it keeps for a long time in the fridge or even longer in the freezer.
Also very good when spread on the base of an apple pie.
Ingredients for the Almond Paste
250 g white unsalted almonds
250 g fine sugar
zest of 1 unwaxed lemon
little bit of water (around 50 g/ml)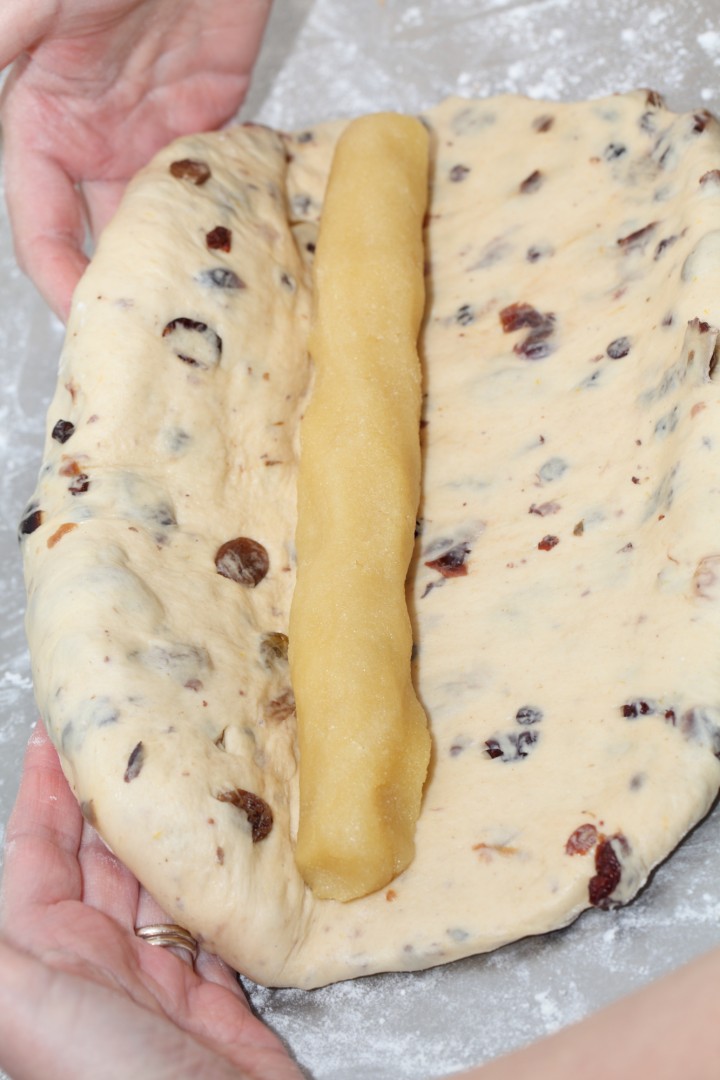 Making the Almond Paste
Put the almonds and sugar in a grinding device or a mill (for instance an old coffee grinder) and grind the almonds to a very fine powder consistency. You can also buy ready made almond powder in some shops, this will save you the trouble of grinding but it may cost more. Now add the lemon zest and some water until you have a smooth but very firm paste, not too wet and not too dry.
Do not use immediately after making but store away in the fridge for a week or so, it will only get better as the ingredients blend together. Before using it in your bread or pie, knead some beaten egg through the paste so it becomes even smoother and easier to work with. Add the egg in stages, until you reach the consistency you want. We add between 1/4 and 1/2 of a small egg for every 150 g of almond paste, depending on the dryness and firmness of the paste. Adding the egg at this late stage is for obvious reasons of freshness. You can also use just egg yolk and add some butter to the paste to make it even richer and smoother.