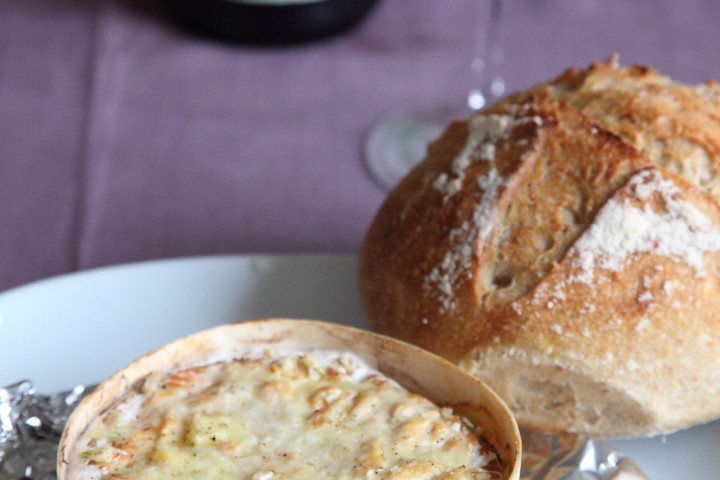 Mini Sourdough Boules from WKB, Mont d'Or from the Jura, Pear Cider from Normandy. Excellent combination!
I tend to get excited about mini versions of food stuff. And I do not always have the arguments to back this up. Most of the time I just like it because it looks cute or I can act like a mouse when eating it. Something to do with my childhood. So don't go looking for logic, just let me have my fun with mini food (or Dollhouse food as Ed likes to call it).
But for these mini sourdough boules (check out the recipe here) I do have strong arguments as to why they are not only cute but also practical and also versatile. And even better: other people have come up with their own reasons for loving these boules. My favorites:
Little boules have more crust (better crust/crumb ratio if you love crust)
They are the perfect 'bread for two'
They are an ideal accompaniment for soup
It keeps very well in the freezer, you take one out and it defrosts in no time
They look very good on the diner table and are divine with salted butter
They are the perfect little gift if you want to give people a taste of your bread
How about giving every guest there personal mini boule with a French fondue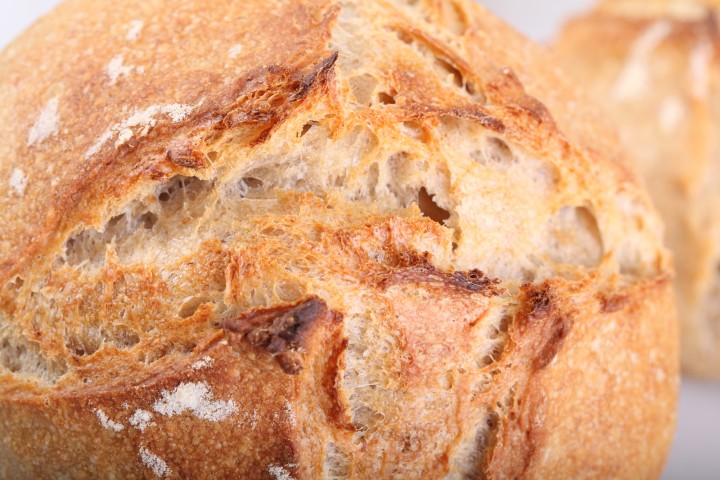 French Fondue / Camembert in a box
The last item on the list is easily organized and ready in 15 minutes!
Preheat the oven to 220 ºC / 425 ºF
Unwrap the cheese and carefully slice the rind off the top of the cheese. Return the cheese to its box, cut-side up, and place the box on a baking sheet.
Season the Camembert with sea salt and freshly ground pepper. Sprinkle over finely chopped rosemary leaves and drizzle with olive oil.
Bake for around 15 minutes, until the cheese is browned on top and melted inside. Allow to cool slightly, then serve with the bread.
Another fine French Fondue option is a cheese called Vacherin Mont d'Or from the Jura region. This cheese is seasonal so it's sold usually from September til May. Baked and hot from the oven this cheese is also an absolute delight. Try adding very finely chopped white onion and a splash of white wine (maybe also from the region) before you bake it. Pry the little onions in with your fingers, a bit messy but worth it. It's great with either a glass of light white or red wine. We also like a fondue with a glass of cold pear cider (poiré). If you can't find this cheese you can also opt for it's close relative a Crémeux du Jura. The Mont d'Or and Jura need more time in the oven, somewhere between 25 and 30 minutes!
Make sure the cheeses are ripe and ready when you use them for optimum taste. See our recipe for the Mini Sourdough Boules in the bread recipe section!