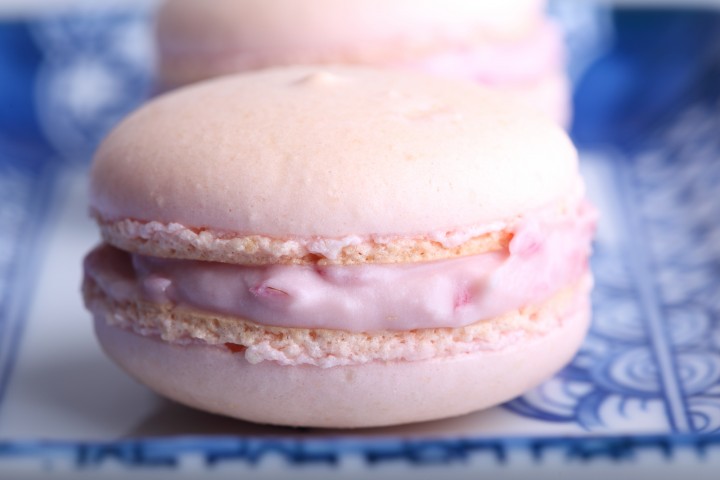 The filling of fresh raspberries, white chocolate and cream is a winner!
Ed's trying to become a master at macaron making and lately he's making serious progress. He has gone through all the usual stages: from sagging feet, over and under beating, crackling of the shells, oven too hot or cold, French meringue, Italian meringue, something to do with nipples and so on…lots of variables, lots of stuff that can go wrong. He loves the exact science of it and the fact that the difference between success and failure lies in one flicking of the wrist. Luckily the internet is a virtual 'mer a boire' when it comes to macaron making and lot's of blogs and websites offer their recipes, experiences and often stunning results. Suddenly it seems the whole world is into the delicate almond and egg white cookie business. And so much variations waiting to be tried and tested: from rose to violet, from green tea to salty caramel. I have also seen them heart shaped and in the shape of Yoda from Star Wars (great for an evening of 'Big Bang Theory!'). But first, on with the perfecting of the basic recipe.
We love these macaron sites for very useful information and lots of colorful pictures :
Not So Humble Pie: Macaron troubleshooting and 101
Syrup and Tang: Introduction to the macaron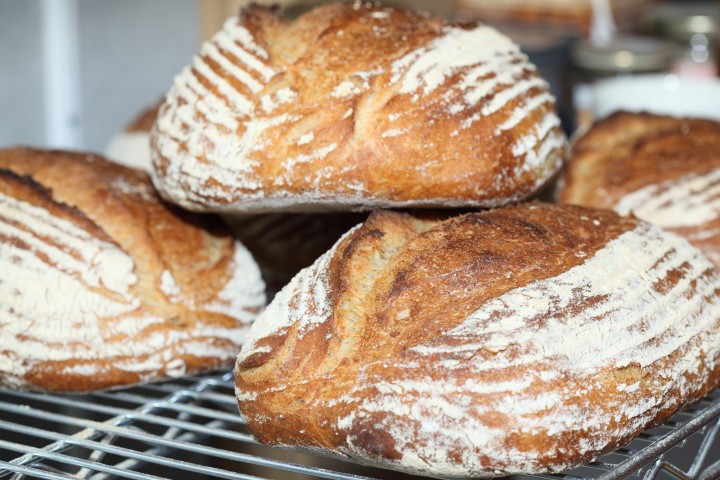 Apart from that there was also some less delicate baking work done the past weekend. Much demand for the Pain Rustique. The new sack of flour from the mill seems to be asking for more water, so with a few extra percent of moisture the breads looked and tasted perfect. Just goes to show that organic flour is a 'living' product that changes with the seasons. We made the PR with 10% spelt flour in the starter this time, which gives the bread a bit of a nutty sweet aftertaste.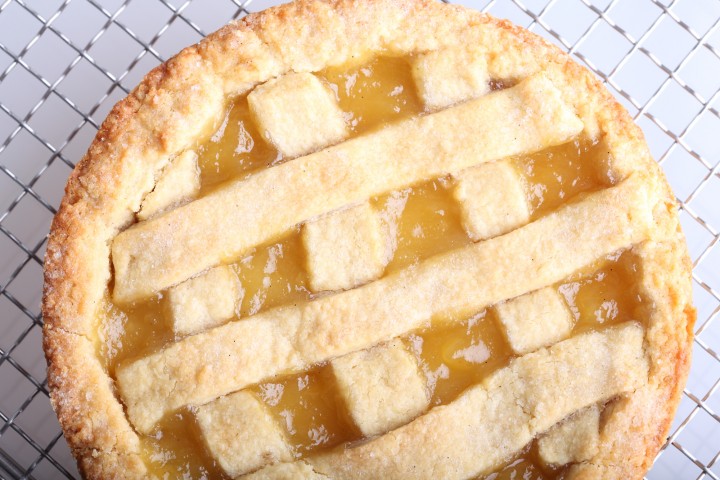 Also into pasta frolla, an Italian version of the French 'pâte sucrée' that can be used as a base for all kinds of pastry. I made several jam tarts ('crostata di marmellata'). I was inspired by the recipe I saw on The Fresh Loaf and also consulted my Italian baker book by Carol Field. Different opinions and recipes all around. Amounts, ingredients, temperatures, all different. Still not sure what will be my ultimate recipe but I am very happy with the result so far. I made tarts with zwetschgen (plum) jam, apricot jam and lemon curd. I made round tarts and also a big rectangular shaped one. I love big rectangular slaps of pie, it looks sort of impressive and inviting at the same time. My lattice top work is still a bit wonky. It's not the easiest of doughs to fumble with, very delicate and soft. Maybe mine was a bit too sticky, but the texture was so good (I really emphasized on not overworking because otherwise it would get hard when baked) it was light and had a nice bite to it. But I have to go to Italy to compare it to the real crostata before I can be sure I am on the right track.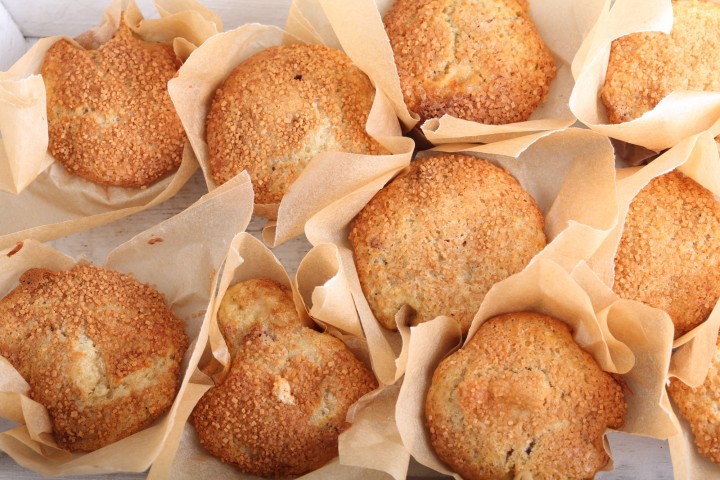 After this there was time left to make some scones and muffins with apples and a cinnamon sugar topping. These muffins are great 'on the go'. When I want to make 'healthy' muffins I use vegetable oil instead of butter and add some fiber in the form of wheat or spelt bran. You can find a similar recipe here. I like muffins best with tart fruit like rhubarb, cranberries and tangy apples. Together with the sweet topping there's something to discover in every bite.