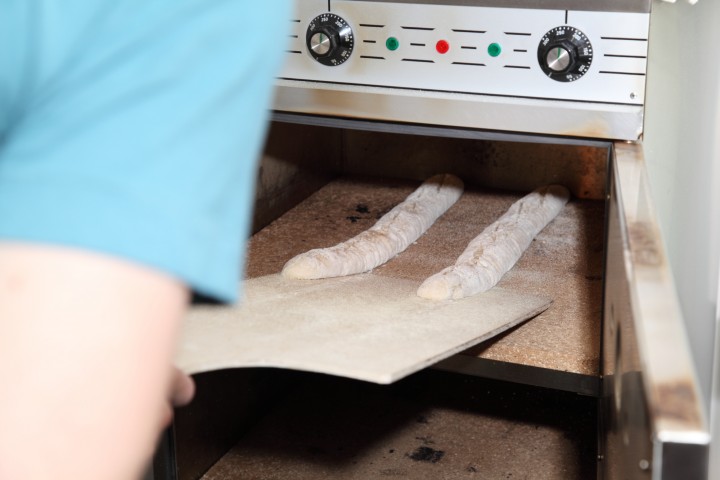 Owner of a stone oven or planning on buying one? These tips are for you!
Having a few years of stone oven usage under our belts we thought it would be useful to gather a few tips and tricks about the use and cleaning of these ovens and share them with you.
We own two Rofco stone ovens (the B20 and B40 model) and most of the tips you'll find on the list below are especially helpful for other Rofco owners and bakers, but a bunch of them can also be applied to other bread / pizza / stone oven brands or for people who bake bread on a stone in their regular oven.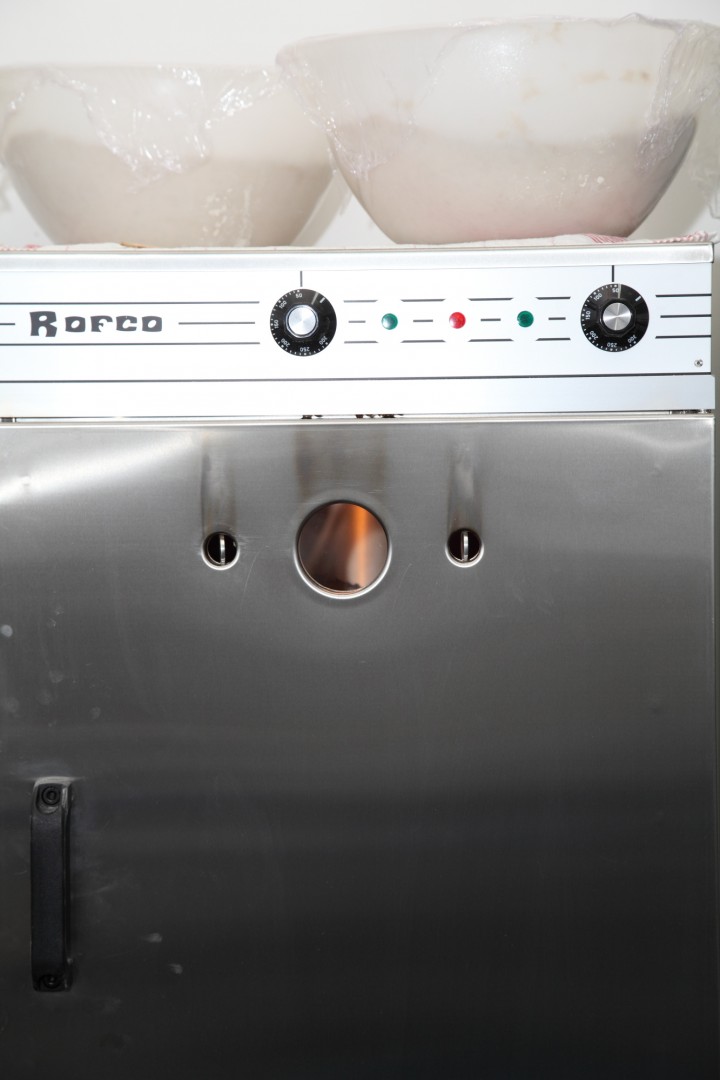 Tip for easy cleaning: Ovens with a stainless steal exterior can get stained with not so attractive brown spots and smutches, especially around the steam vents. We found out you can very easily remove these stains by carefully wiping the door with a wet paper towel while the oven is hot. Because of the hot oven and the wet paper you get a sort of steam cleaning.
Tip for cleaning your oven window: The oven window also gathers a brownish hue after several bakes and it gets harder to see through it. You can get rid of this brown coating by scraping it off with a sharp razor blade.
We usually clean out our oven between bakes with an oven brush but we also use the vacuum cleaner and put the brush on the porous stone to really get those crumbs out.
We never bake enriched breads that contain a lot of fat and / or sugar directly on the stones, because we want to keep them clean. We use a baking tray and /or baking paper. We also want to avoid getting the smell of onion and garlic in the stones because, even though we are fond of it, we do not want every loaf we bake to taste of it. So protect your stones when you can expect spilling or leakage.
Grease or burned sugar spilled on your baking stones? Best clean it with a dough knife or coarse sanding paper

We make the most of the warmth of our oven by placing bowls of dough on top to help with the proofing (always keep an eye on your dough temperature, also check out these tips.)
It is important that the stones get enough time to absorb the heat, that is why heating a stone oven takes so much longer than heating a conventional oven. But because the stones retain the heat for much longer, as soon as they are hot enough, you will be able to profit from their heat for much longer. One of the biggest advantages being that not much heat is lost by opening the oven door (unlike many household ovens, where the temperature can drop significantly). This initial blast of heat is crucial in bread baking, especially for good oven spring.
When using steam, it is best to spray the oven walls. Avoid getting water on the (the protective glass over) the oven light because there is a good chance it will snap.
To avoid those nasty bakers tattoos, buy some good quality protective oven gloves that go all the way up to your elbows.
Make sure to clean your stones before the next baking session otherwise the crumbs that got left behind will burn and it will not smell nice plus the burned crumbs will attach to the bottom of your fresh batch!
Choose your stone oven size wisely and think about how much bread you want to bake initially and in the future. If you know you are always going to bake just one or two loaves you can be happy for many years with a one tier oven that accommodates these small quantities. If you know you are already very fond of bread baking and are keen on baking for others or baking bigger batches, just have a good conversation with yourself and take space, other equipment like mixers and electricity bills into account and make an informed decision.
Rofco, Häußler or other stone oven user? We and many other bakers would like to hear your tips and tricks and baking experiences with your oven.

Leave a comment below!