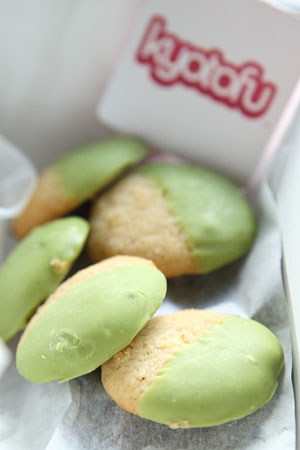 We just got back from a foodfull visit to New York City. So much to try and taste and such small stomachs! It's a shame and a blessing, it leaves you wishing you could manage more but you are also comforted by the thought you will always fit in your plane seat. Still, we tried a lot in small dosage: Magnolia Cupcakes (so last year! yes I know, but I had never tasted them), Cinnamon Buns from Bouchon Bakery and Okara Cookies from Kyotofu. We also found the best coffee, just around the corner from our West Village apartment.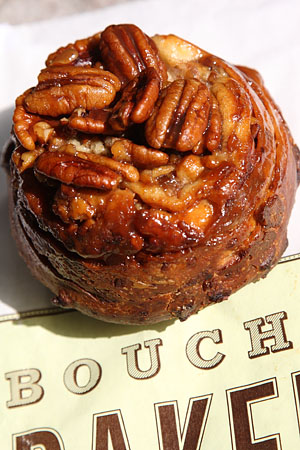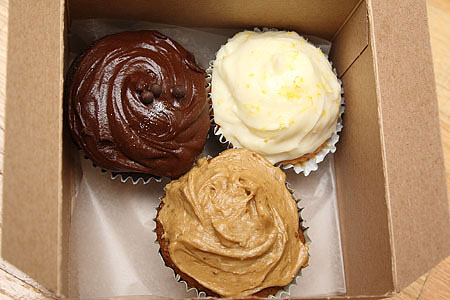 Eeny, meeny, miny, moe, which cupcake is the first to go?
GO ON A CUPCAKE TOUR IN NYC
I highly recommend you visit these places to find some of the best Cupcakes, Buns and Cookies the Big Apple has to offer!
Batch
150B West 10th Street
Try the carrot cake cupcakes with lime cream cheese filling,
caramel frosting and Maldon sea salt.
www.batchnyc.com
Magnolia Bakery
Downtown
401 Bleecker Street
Uptown
200 Columbus Avenue
Try the pumpkin cupcakes with a maple cream cheese icing and
topped with toasted pecans.
www.magnoliacupcakes.com
Bouchon Bakery and Café
Time Warner Center
Ten Columbus Circle, Third Floor
Try the cinnamon buns (one is big enough for 2!) or the macarons.
www.bouchonbakery.com
Kyotufu
705 night avenue (between 48th and 49th street)
Try the matcha green tea and chocolate souffle cupcakes
and of course the hand dipped green tea chocolate tofu cookies
www.kyotofu-nyc.com
Sugar Sweet Sunshine
126 Rivington Street
Best of 2008 according to the NYC Zagat gourmet survey
Would have loved to try them but will have to wait till next time…
www.sugarsweetsunshine.com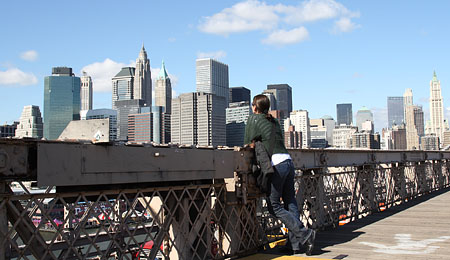 Best Coffee in NYC: Jack or Joe?
A stones throw from our New York apartment on Gay Street we found a very relaxed coffee place called Joe (The Art of Coffee). A perfect spot to wake up and smell the freshly ground beans. A few days later we discovered Jack's Stir Brew on the other side at 10th street. At Jack's they know their triple shots from the more boring every day extractions. Jack stands for certified organic, Fair Trade, shade grown and micro roasted, just as we like it. So when asked the questions 'Who do you like more Jack or Joe?' Jack wins on account of intensity of taste and being a one off place, a thing we always support for fear of ending up in a world where the only choice is ordering your food and coffee from a clown from hell.
Coffee in NYC addresses
Jack's Stir Brew
138 West 10th Street
Phone: 212-929-0821
jacksstirbrew.com
Joe: The Art of Coffee
141 Waverly Place
and
9 East 13th Street
and
Grand Central Terminal
joetheartofcoffee.com
Abraço Espresso
86 East 7th Street
Still on the list for next time
Best of 2008 NYC Coffee according to NY Mag
Restaurant suggestions
Miyabi Sushi
121 west 3rd street
Very fresh fish and delicious spicy rolls!
also good for lunch and take out or delivery
Aquagrill
210 Spring Street (corner of 6th Avenue)
Seafood restaurant in Soho where we ate delicious fish and drank crisp white wine.
Specialised in oysters, lively scene
aquagrill.com