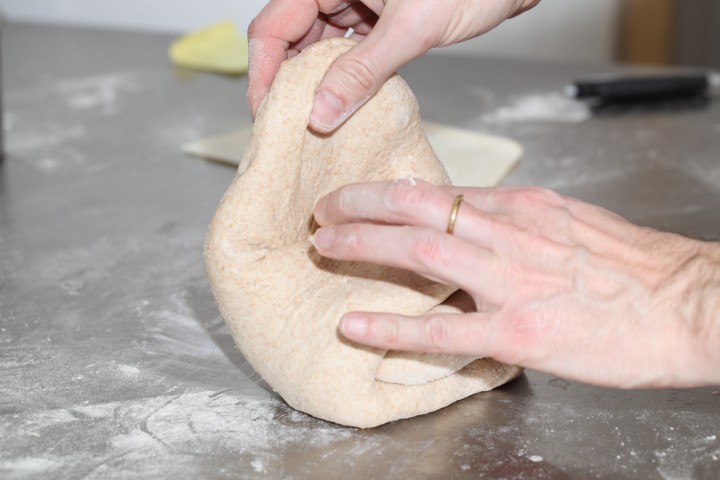 This shaping technique is our favorite at the moment – Great results!
This little clip shows you how to shape your dough into a boule (round or ball shaped bread).
In the clip Ed uses the technique with a wholewheat sourdough / levain 68% hydration dough.
You can find the complete recipe of our favorite wholewheat sourdough bread here.
The aim of this technique is to create tension on the outer surface of your boule. This tension will help you to get a good oven spring and a nice ear on your bread, provided you score your bread correctly.
Shaping efforts rewarded with good looking boules
Shaping stages of a boule – the last 'rolling the ball' stage feels rather cool..