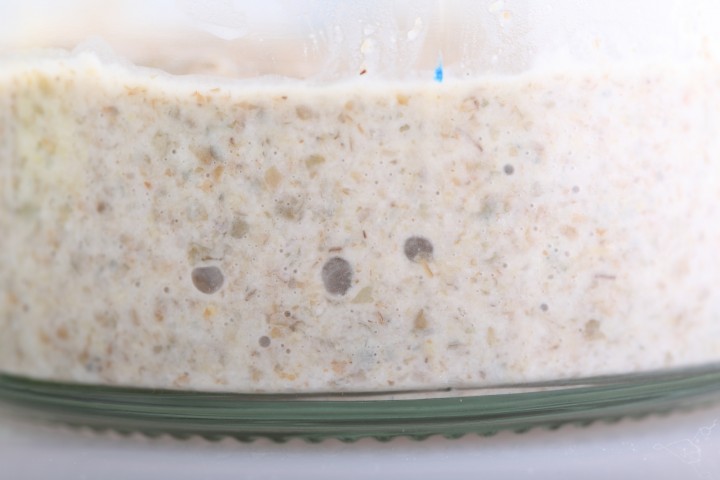 In short: The bacteria make the acid/sourness, the yeast makes the bubbles
This little clip shows an 8 hour time laps in 45 seconds, so you can see what happens with the culture during this time.
See how it lives, grows and reacts during that period. It's not something to get overly exited about, but this way you'll get an idea of what is supposed to happen with your culture.
Check out our posting on making and maintaining your own Rye Sourdough Culture in easy steps.
---
Small video clip timelapse of rise of rye sourdough starter