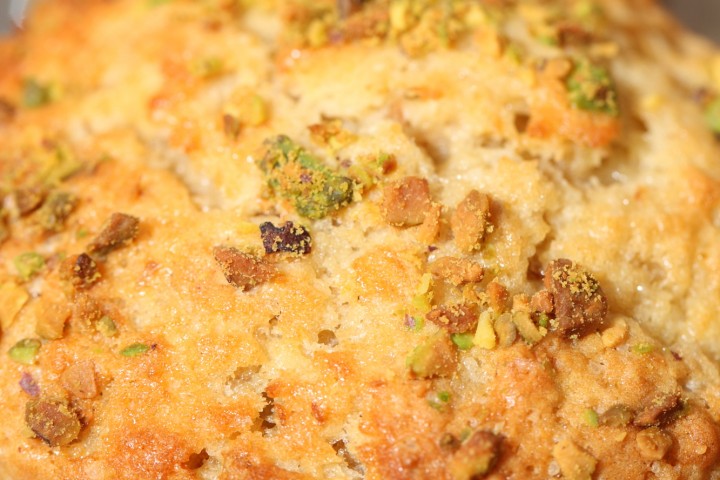 Can't help using my homemade muesli in bread, cakes, cookies…
Eating cupcakes can be a bit of a guilty pleasure, something you do not do every day. But with muffins it's a different cup of tea, I can eat them every day and feel no remorse at all! Even though they contain a lot of sugar and a bit of fat too, they have this healthy aura I like to hold on to.
By adding home made muesli to a muffin that last bit of 'am I eating healthy or just filling the cavities in my sweet tooth', is effectively eradicated.
Among the ingredients you find grated zest of an orange. What I usually do is make this in advance by adding the zest of 2 oranges or an orange and a lemon to 50 grams of sugar. You can keep this 'citrus rubbed sugar' in your fridge for a very long time. I also use it when making raisin buns or a Frisian sugar loaf. For this recipe I use a tablespoon of orange sugar, or about 15 grams, so you can add 160 grams of the soft brown sugar instead of 175, to compensate.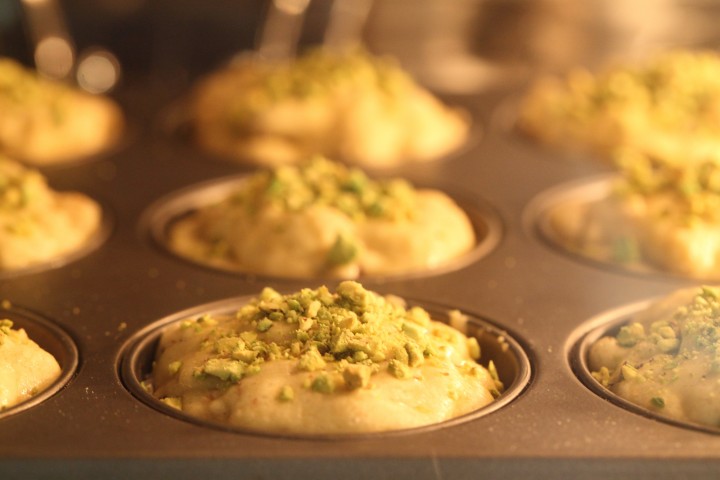 Ingredients for the Muesli Muffins
makes 12
350 g self raising flour
14 g baking powder
pinch of salt
175 g soft brown sugar (or 160 g when using orange sugar)
40 ml maple syrup
100 g homemade maple toasted muesli mix (see recipe)
zest of 1 organic orange or a tbsp (15 grams) of orange sugar
250 ml yogurt or buttermilk
100 g melted butter or vegetable oil
Finely chopped pistachios to sprinkle on top
2 whole eggs
Making the Muffins
Preheat the oven to 180ºC / 355ºF. This is a basic muffin recipe that you can use to make all kinds of adventurous muffin combinations with fruits, nuts and spices. Its a very simple method: first you combine all the dry ingredients in a bowl. In a separate bowl you mix all the wet ingredients. Then put the wet and dry ingredients together, but do not over mix. Fill a muffin tray with the mixture and sprinkle each heap with the finely chopped pistachios. Bake the muffins for about 20 minutes until golden brown and leave to cool on a tray. Or better: eat warm from the oven! Watch out with pieces of fruit, they contain water and can be very hot inside!