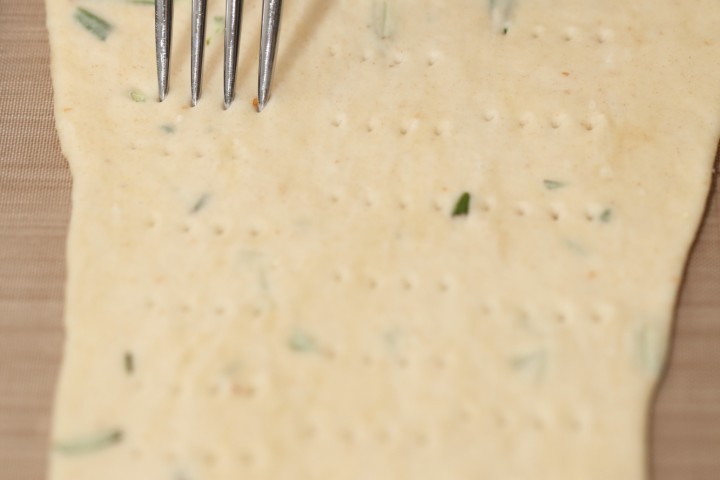 So glad I found out you can quite easily make these yourself!
I used to buy ciappe and always liked them as a lovely way to cure a craving for something salty or when on the run.
For some reason beyond my comprehension it did not sink in to make them myself. Which is strange because 'what's in it and can I make it myself' is usually my first though when encountering something new.
Anyway, reading the ingredients list of the shop bought ciappe and using some baking experience I came up with this recipe. Because leafing through my baking books and browsing the web I did not find much information on recipes, origins and methods of the ciappe. Maybe I did not look in the right places, but I am glad the recipe turned out as it did. Let me know what you think…
I read somewhere that in Ligurian dialect 'ciappa' means a flat and thin stone
I have a few remarks before you start. In this recipe I use fresh rosemary. I have to say that after baking the taste of the rosemary is rather faint. For a more pronounced taste you can infuse the olive oil with the rosemary some time in advance or you can use dried rosemary instead. With this recipe you get 12 big crackers. We have to use 3 baking trays (48×48 cm) to accommodate them all, so keep this in mind. You might not be able to bake them all in one go in your oven.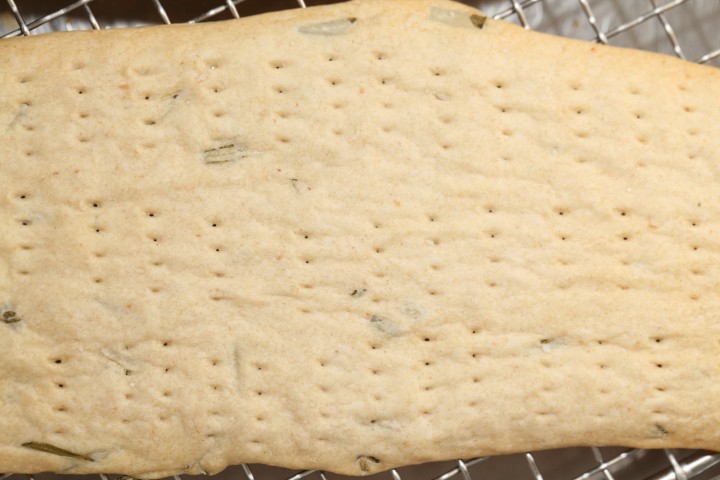 Ingredients for the Ciappe
500 g fine wheat flour / Italian 00
250 g water
50 g olive oil
8 g salt
4 sprigs of fresh rosemary, chopped
coarse sea salt for sprinkling
Making the Ciappe
Preheat your oven at 150ºC / 300ºF convection setting (hot air).
In a bowl, combine all the ingredients and knead by hand for 1 minute until you have a uniform dough. Make sure not to over-knead, you want crispy crackers, so very little gluten development.
Divide the dough into 12 little balls, about 68 g per ball. Take a ball, push it into a flat disc with your hand and, with a rolling pin, roll it out to a very thin oblong shape (about 1 mm).
Use your pasta machine to roll out the dough. It works very well with this dough!
Place the ciappe on a baking tray. Now with a fork, make little holes all over the surface. Sprinkle some coarse salt on the dough. Now on to the next ball, repeating the process.
Bake in the preheated oven for 20 minutes (depending on your oven) until very light golden in color. Leave on a rack to cool completely.
Place the ciappe in an airtight container. Well sealed they can stay crunchy for a week or so. You can also store them in the freezer where they will keep for several weeks.
As a variation on a theme (maybe not always authentic but also very good) try making them with olives, caraway or cumin seeds or replace (some of) the wheat flour with spelt.