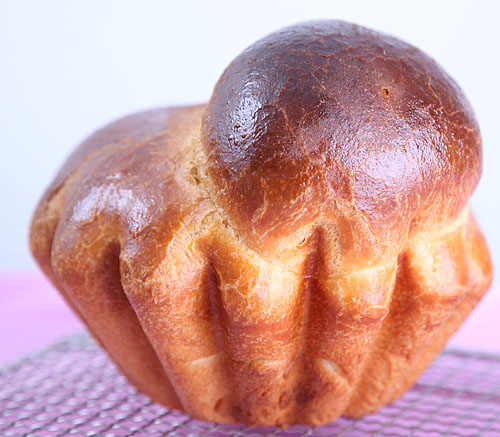 Today I made my first real brioche. By real I mean I took the time and effort to try out a recipe that, to me, seemed the most authentic and French. For the recipe I used one of my most priced possessions for over 12 years, the book on Patisserie by the Roux brothers. This book was made to impress me, it's the opposite of the quick fixes and express route. So, I actually started the process of dough making yesterday, because I learned that good dough making takes time. And they are right. This dough is the best, smoothest and most impressive dough I have ever made.
It is such a treat to handle this buttery substance. Because buttery it is. It's 350 grams of butter to 500 grams of flour. First I thought that the butter would never be incorporated with the other ingredients and that it would become a sticky mess. But after 10 minutes or so of hard grafting by my trusty KitchenAid I was left with a shiny ball of the most elastic silky dough.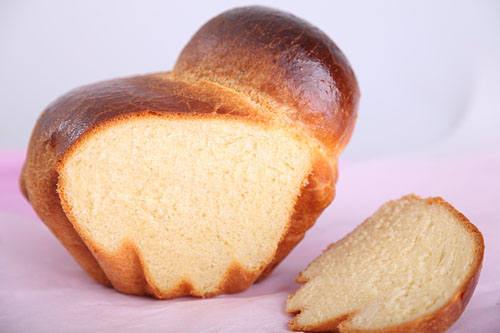 As you can see in the picture, this brioche is not perfect, for it's lopsided. 'Mea culpa' I guess, and room for improvement. But lucky for me lopsidedness does not tamper with taste. As far as I can be the judge of my own first brioche, the taste and consistency were quite wonderful. Light but not too airy, with a good fresh buttery taste. Conclusion: happy with this first result and eager to perfect it.
And now I am going to take a slice of the brioche bread, dust it with icing sugar and stick it under the hot grill. This should be good…