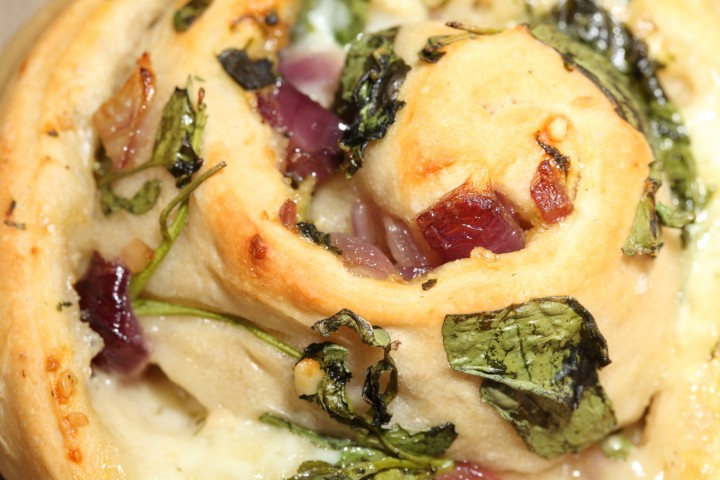 The savory danish at Eden Bakery inspired us both…
How great is it to enjoy your traveling and have something to look forward to when you get home. That's how I feel every time I witness something inspirational while on holiday. I always have all my senses working overtime to take it all in, the sights, sounds and smells of the places and people, the land and the sea. Do you recognize these feelings? Although I do not want to go home, at the same time I cannot wait till we do, because I so want to try out the culinary things that grabbed my attention.
Our travels through Devon and Cornwall, although not the bread feast we had hoped for, where full of new food experiences. Of course there aren't real bread bakers (yet!) on every corner of little market towns or fishing villages. We are realistic but both in Devon and Cornwall there's room for more !
We always make notes and lots of pictures on holiday. Do not fool yourself into thinking you can remember everything you see and hear! A few weeks later you are racking your brain trying to remember the name of the brand, place, person or product and wish you'd written it down.
But there was nothing we wrote down about the savory danish we encountered at the Eden Bakery. And we forgot to take a picture…
So we tried to recreate it from look, taste and smell memory and some of our own bread baking experience thrown into the mix. As with all bread baking by different people and different tools, techniques and ovens, it is never going to be exactly the same. Never mind, after a few attempts we are already looking at some tasty buns…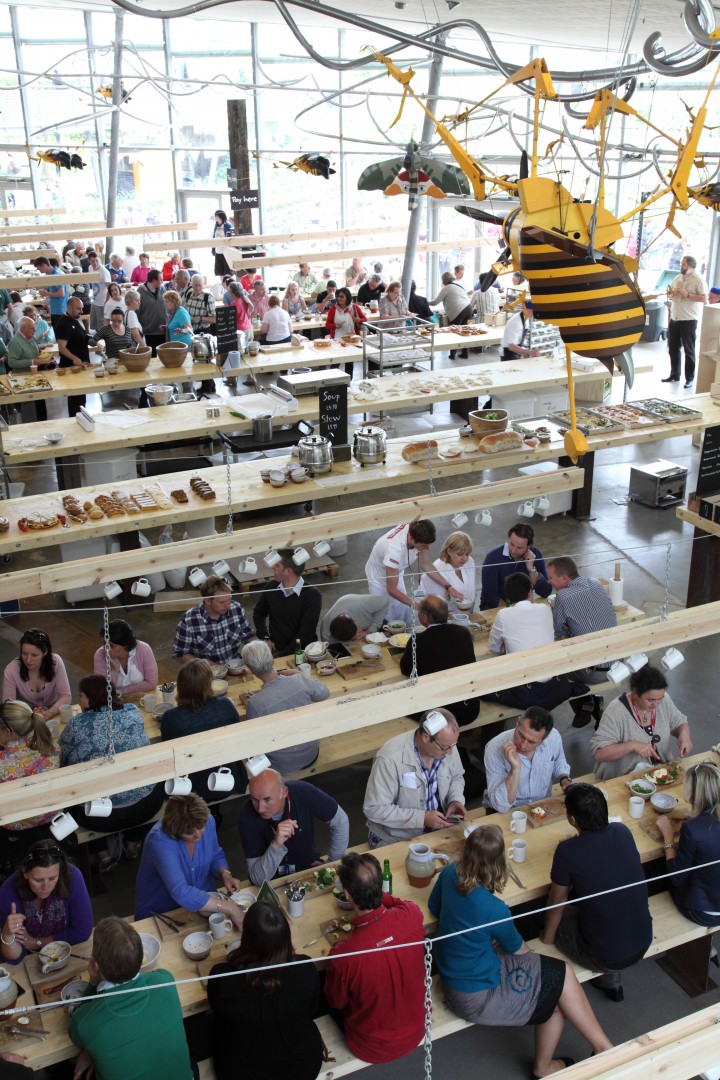 The Eden bakery during lunch time. We tasted the savory danish and were immediately inspired to try and make them ourselves.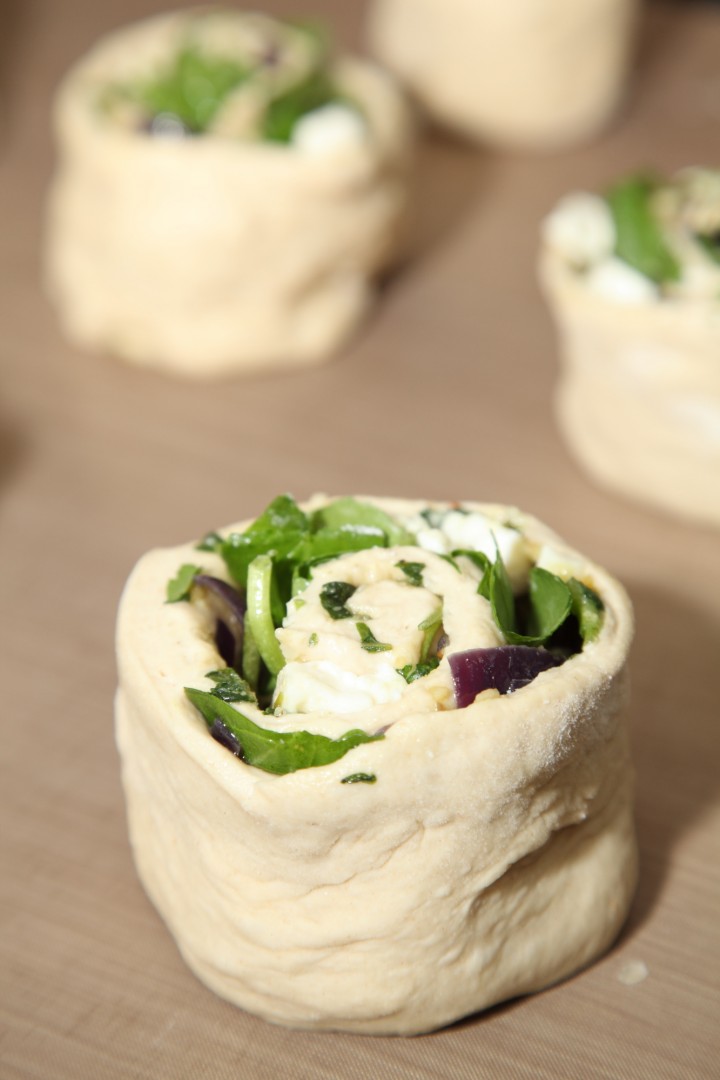 We tried making one version that came close to the Eden Bakery one. We added home made pesto, red onions, mozzarella and watercress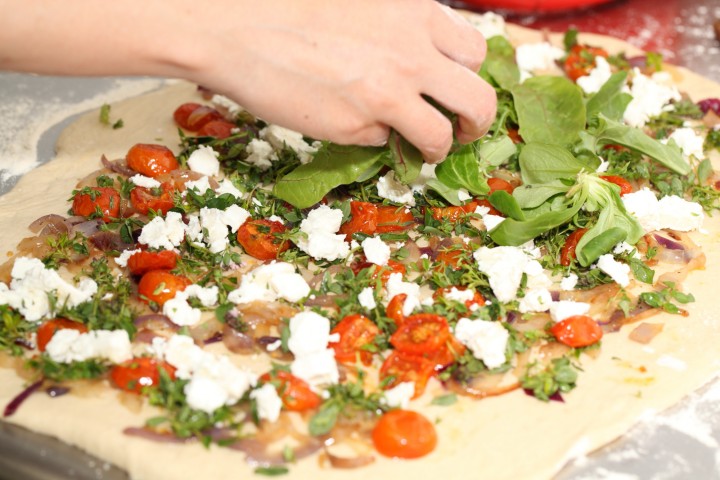 And we tried another version with tomatoes, goats cheese, thyme and baby salad leafs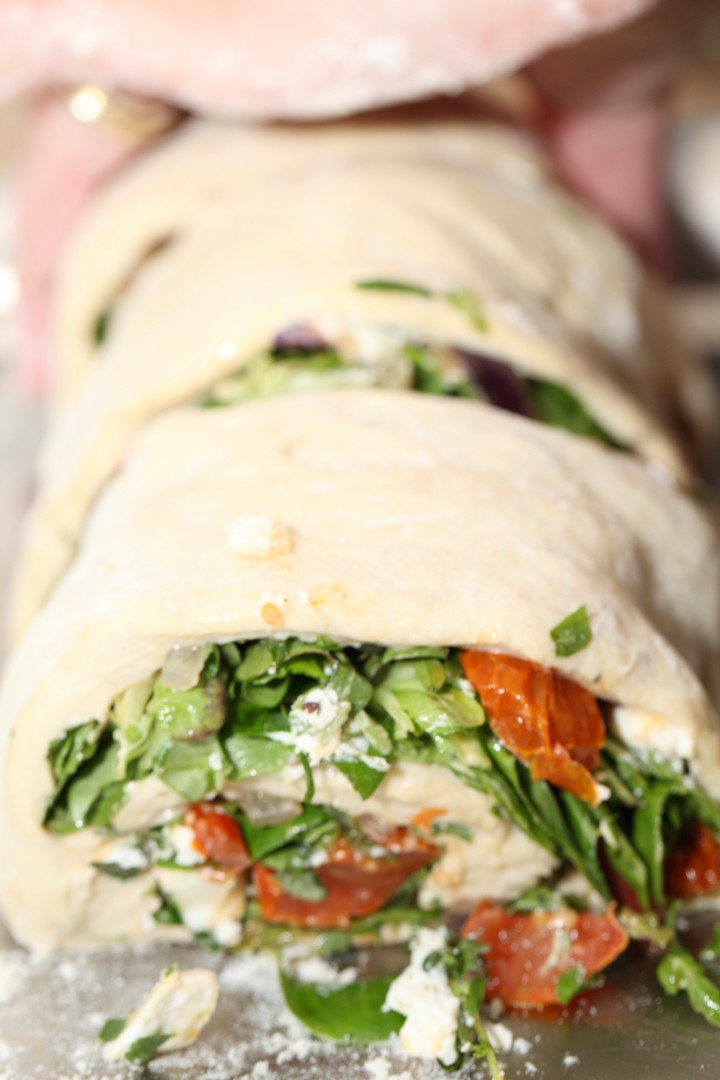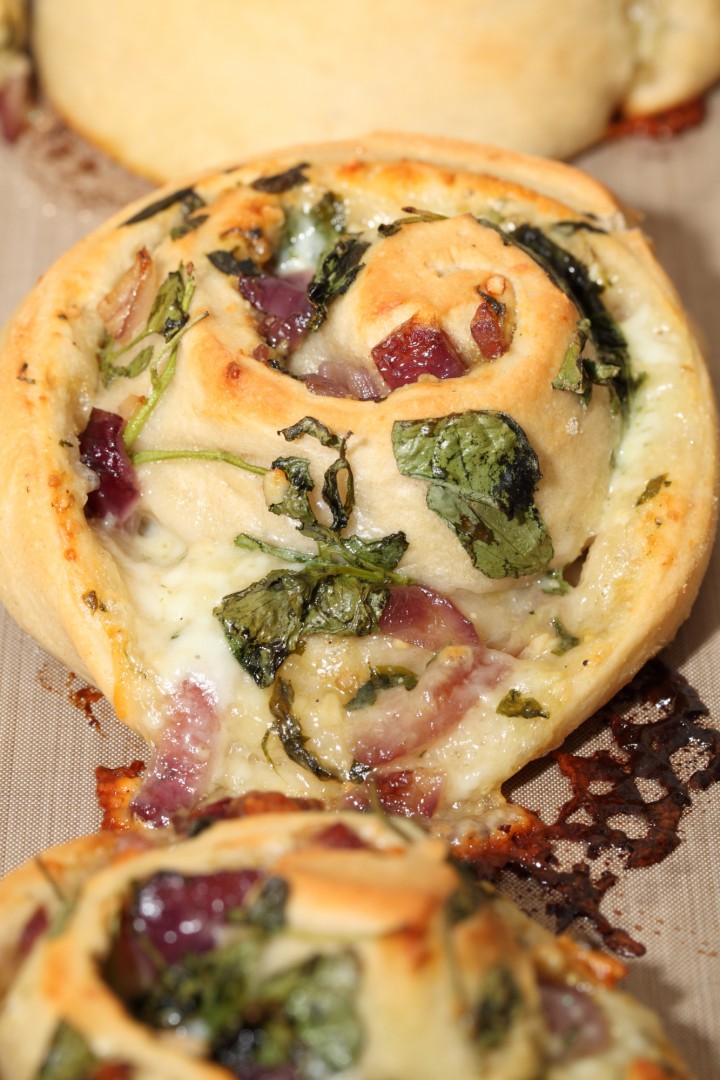 We liked the first version better so we made it again and will tweak it some more to get it just right…but I have to add they are already rather scrumptious and enthusiastically received by our 'tasting panel'. In our little household they are now known as veggie danish.
After searching the web some more, we found this little clip. Check it out for inspiration: Savory Danish at Town Mill Bakery. They are the ones that teamed up with Eden to create the Eden Bakery. Watch this fantastic lady multitasking, making danish and commenting on somebodies hair at the same time!
Wherever we could, in both Cornwall and Devon, we tasted fudge. Vanilla, caramel, coffee, organic, with maple syrup, freshly cut or from a box, we ate a LOT! And when we got home we just made some more…

We had made fudge before, but now we where inspired to perfect our recipe. We got serious about the fudge! We wanted to come as close as possible to the best fudge we had bought. Main goal was to get the consistency as smooth and melt in the mouth as possible.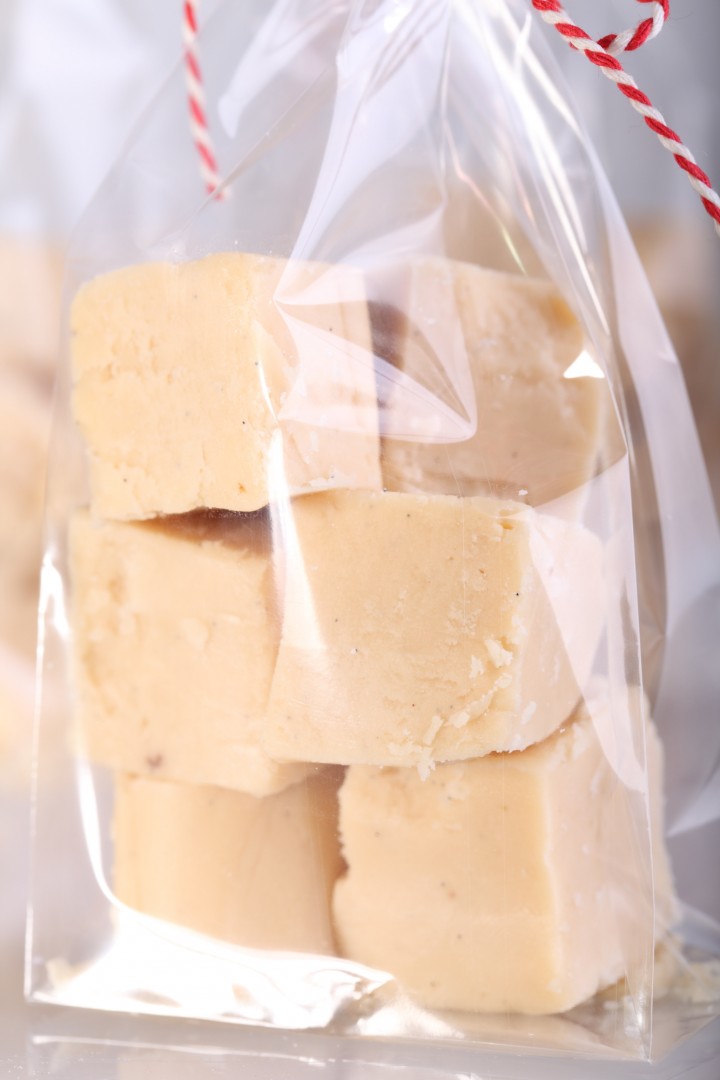 Making smooth fudge is more of an exact science than one might expect. The sugar/fat ratio and temperature play a crucial role…as does the so called agitation of the stuff, when to give it a beating and how long, all contributing to success or failure.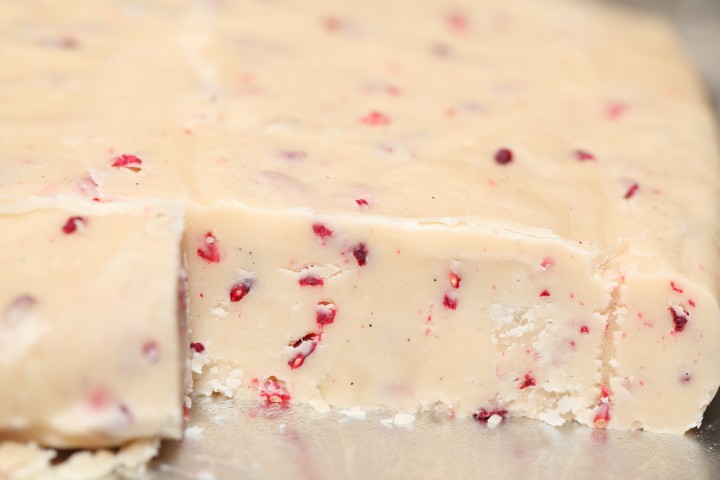 In our ideal fudge world, you do not taste sugar crystals in your mouth, just smooth, silky, buttery, creamy sweetness!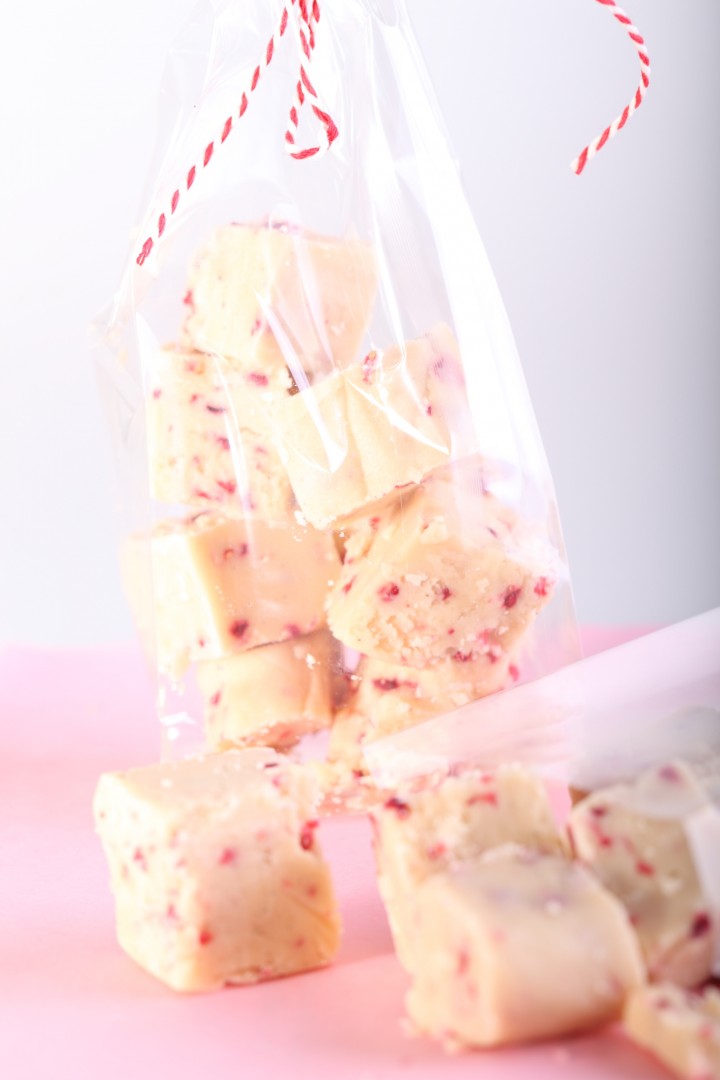 Raspberry fudge, with freeze dried organic raspberries
After the basic recipe was pretty much under control and to our liking, and approved by our test tasters (lots of volunteers, funnily enough).
We also made some new varieties: Coffee flavored, with our home roasted panama beans, raspberry, with freeze dried organic raspberries and double cooked caramel.
All very delicious, but plain vanilla pod flavor stays our 'every day' favorite.
After all this fudge cooking we had to give it a little rest because cooking let to tasting which let to eating which would lead to chubby weekend bakers!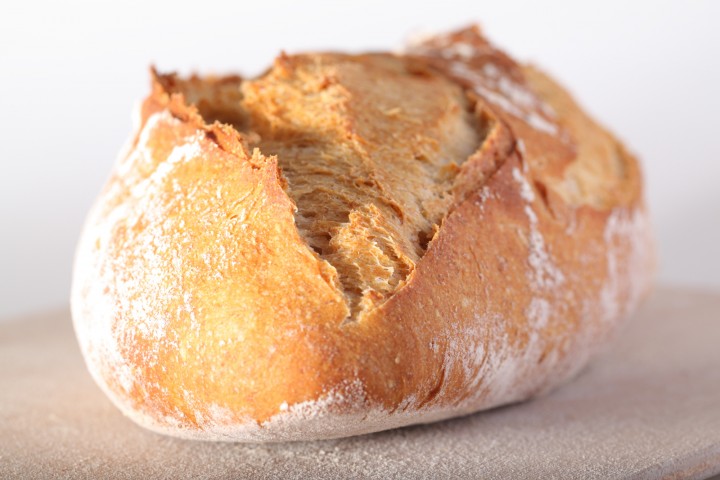 The focus is back on healthy bread, at least for a while…