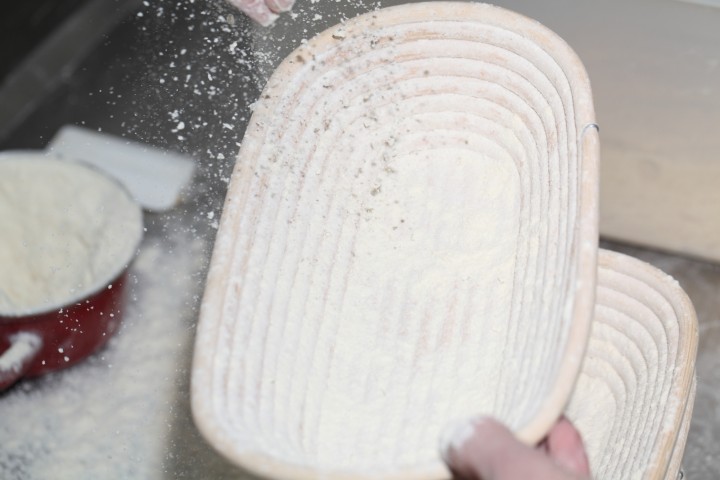 Get your banneton ready, it's a good idea to prep your bread baskets!
Klik hier voor de Nederlandse versie
This tiny video clip shows you what to do with a brand new banneton / bread proofing basket (rijsmandjes in Dutch) before using it for the very first time.
It is important to prepare your banneton before use to avoid dough sticking incidents, but above all to get great looking loaves! This is especially true for bannetons made of cane. So, take a look at the video and prepare your proofing basket carefully.
After use, always make sure to store your baskets in a dry place and check they are completely dry before storing.
We also advise, especially when detecting any signs of mold, to place your bannetons in a preheated oven of around 120-140 ºC for around 45 minutes every 3 to 4 months (depending on conditions).
In our WKB webshop you will find bannetons, both in cane and wood-fibre, in many shapes and sizes.