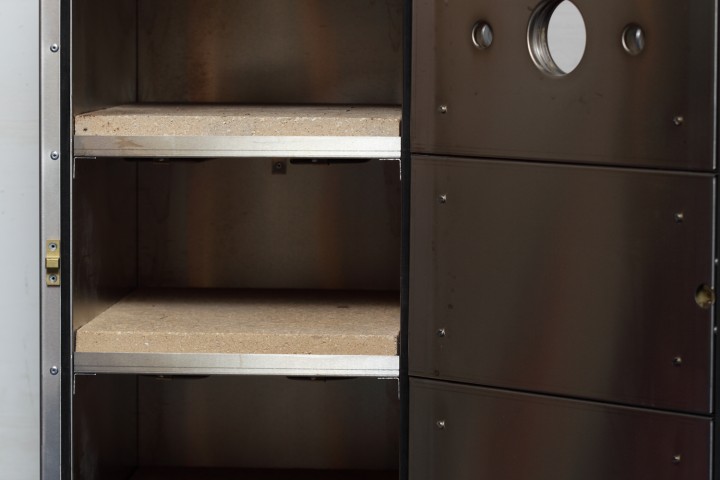 We waited long, but it was worth it. Finally our bread oven has arrived from Belgium. Brought by the Rofco Company owner Micha himself, it came with elaborate and enthusiastic instructions. That was last Friday. And we haven't stopped baking since! The first two breads that came out of the oven were, in our eyes, perfect in look and taste. Until now we have baked loaves and breads and cakes of all shapes and sizes and, apart from some misshaping of our own, we were very happy with everything that came out of the oven. Yet, I also feel a bit restless, because I keep thinking of all the things I would like to bake, preferably today. But I have to breath in and out and realize that I have to take my time. Like with good bread, time is my friend, not my enemy. So I am going to relax and stare at my starter dough.
The Rofco bakes your bread with the principle of an old style wood burning brick oven. It stores a lot of heat inside the chamotte stone floors and releases it slowly but fiercely into your bread. In comparison with a normal household oven which is made from light sheet metal the Rofco is much heavier and simpler build. It is a rvs steel casing filled with rockwool isolation with good seals to keep the warmth and the water damp inside the oven. Each floor has a heat element underneath the stone and above the stone with a simple but perfectly working mechanic thermostat. The oven needs to warm up for at least 2 hours. In the first hour the heat elements do most of the work to heat up the stones. In the second hour all this heat stabilizes and equalizes throughout the oven. The key to good bread with an open crumb structure is a lot of heat from the start of the baking which the stone floors deliver through the bottom of the bread into the dough! A household oven fails to do this because when you open the oven door to put in your bread it loses a lot of warmth. Also with the help of spraying the insides of the oven with a plant water pressure sprayer you can produce a lot of water damp (for a good oven spring) without being afraid to damage the oven. At the final stage of baking you open the tiny steam vents to release the moist from the oven so your bread crust can crisp up.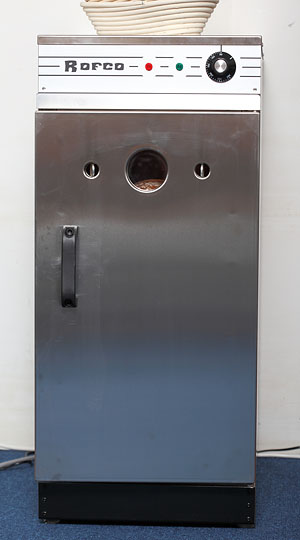 Our bread oven has two venting holes through which steam can escape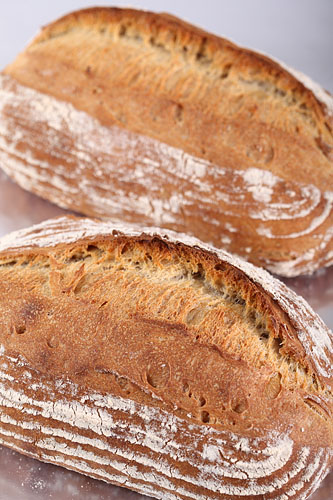 Sourdough bread from our own captured culture, just out of the Rofco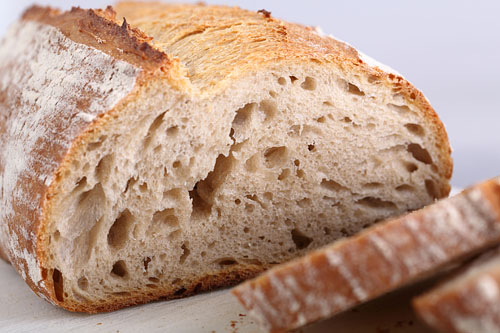 We are very pleased with the open creamy crumb structure and the very light acidic taste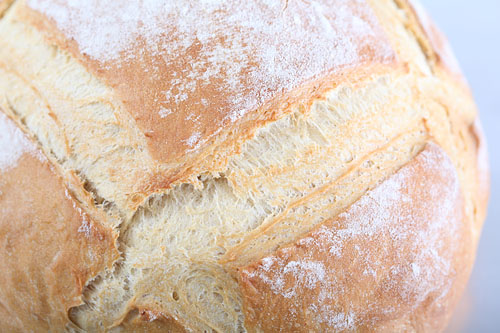 Can't resist making a white 'boule' because it's so good with brown sugar and fresh dairy butter!