We survived the chicken pox, we got our new spiral mixer and started baking again! The first two batches where two loaves of Pain Rustique which is our favourite recipe for a white yeast bread (see Jeffrey Hamelman and his excellent book Bread). With the second batch we made two loaves of sourdough using a rye starter. Both batches of bread came out beautifully. Our new Haussler Alpha mixer kneads the dough much better and fluffier in a shorter time than our KitchenAid mixer.
Update 27/12/2011
The Alpha mixer is beautifully made and very sturdy and we have fine results with it, but it has one disadvantage and that is that with small doughs they tent to climb/stick to the hook and just spin around without any kneading action. This problem is more prominent with smaller quantities of dough 500 – 1,5 kg and not when making a full batch of about 4.5 kg in one go. We have removed the plastic security cover so we can 'press / hold' the dough down with a very big spatula during kneading. This helps to get a better kneaded dough even with the full 5kg quantity of dough. We have the one speed Alpha, there is also a two speed available, but at this moment we see no need for two speeds when making french type artisan breads.

Click here to see for the our latest version of the recipe of the Pain Rustique!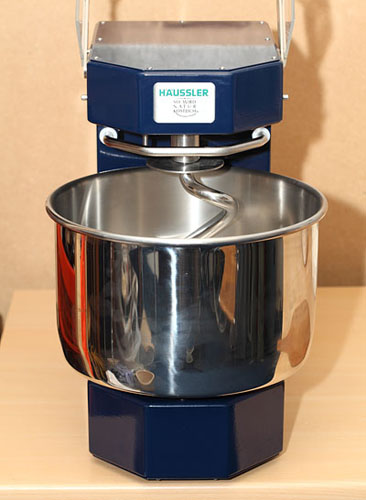 Our new spiral mixer – a Haussler Alpha mixer with a 6 kilo dough capacity and removable dough hook and removable bowl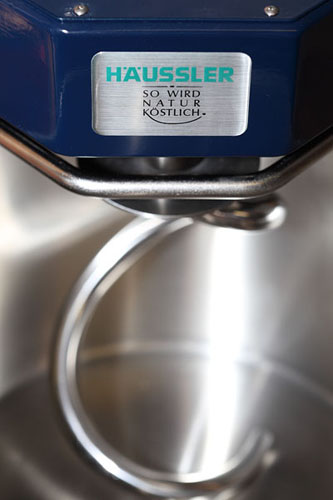 Our new spiral mixer – a close up of the spiral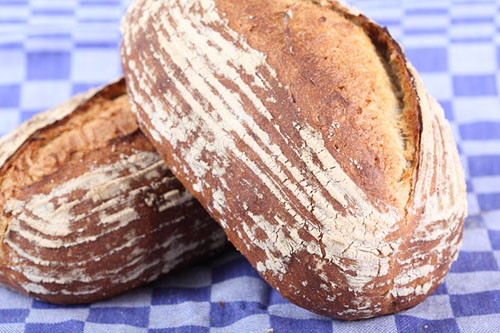 First Pain Levain with our new mixer – a sourdough bread with a little bit rye flour