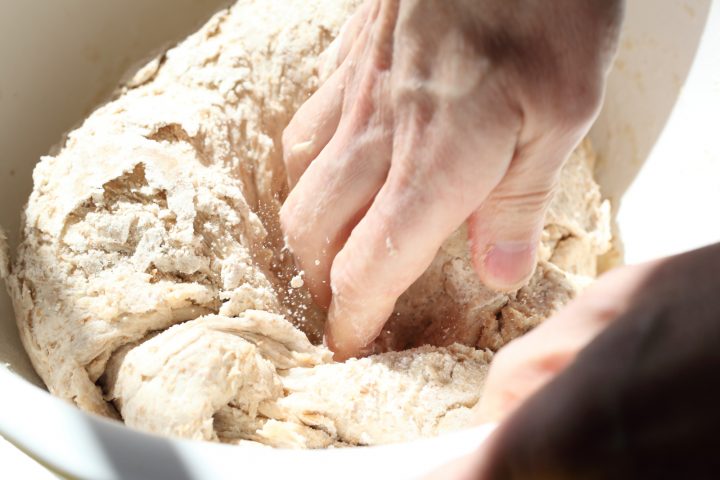 Oh yes you do and oh no you don't
and you know it Mr. / Mrs Baker!
Surprised you don't seem to get the baking results you are aiming for? Take a look at our list. Did you take all these things into account or did you just wing it?
We often see home bakers experiment in all kinds of TV competitions all over the world, sometimes with excellent results, sometimes ending in small disasters. Trying stuff out can be good for all kinds of reasons. But if you are onto something good, don't you want to be able to repeat it? And if something goes wrong, don't you want to avoid it and understand what went wrong?
Time to be honest with yourself and give your loaves just that little bit more time and attention with these tips!
Top 10 Baking Mistakes
You do not stick to the recipe and make substitutions and changes when you try a recipe for the first time and without knowing what the effect will be.
You do not weigh your ingredients carefully.
You do not read the entire recipe before you start baking.
You do not know the workings of your oven or your true oven temperature.
You do not know the temperature of your dough and tend to under-proof.
You are using poor quality ingredients and / or products that are past their sell by date or not properly stored (think yeast and flour! Also see comments below).
You are not giving your project 100% undivided attention. You decide to leave your baking mid process because you suddenly remember 'you have to go shopping'!
You are not handling your dough like you should, either are too rough or too gentle with it, not developing it properly!
You keep skipping from one recipe to the next, even though you were not satisfied with your result, you do not give it a second try.
You think you will remember what you did wrong last time, or what you should change…but you do not! So write it down!
Check out our best bread baking tips that really can help you improve!