Making your own French brioche is a festive activity and one that might even impress a few people…
There are a lot of different recipes and methods and we tried several of them with varying results. This recipe is a winner with us. It doesn't take a lot of your time. But it's a two stage one, so keep in mind you have to plan in advance and start Friday to have your Brioche for Saturday's brunch.
Even though it's a simplified version of the classic French recipe, the taste and texture have convinced us more than the brioches we recently tasted in France. And with brioche freshness is key. You bake it, you eat it. But it's hard to imagine there will be anything left ones you put it on the table. We like it with fresh butter and raspberry jam.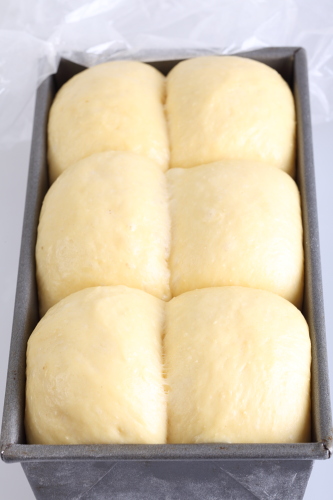 Ingredients for the Brioche
makes 1 Brioche loaf
375 g fine bread flour (we use French Type 55)
60 ml lukewarm milk
3 large eggs
7 g instant yeast
7 g salt
40 g fine sugar
100 g soft dairy butter
Making the Brioche
This is a two stages recipe because the dough has to rest in the fridge overnight.
First day: Combine flour, salt, sugar and milk in a mixing bowl. Attach the dough hook to your mixer and add yeast, then the eggs one by one and after that the butter in chunks, and mix until you have a smooth and rather sticky dough. Keep mixing for 9 minutes. If you use a KitchenAid use speed 2. Remove the dough from the bowl (do not worry about the stickiness, after a night in the fridge it will be OK) and transfer to a greased bowl, cover with clingfilm and put in the fridge overnight.
NB: The amount of moisture you have to add to your dough can vary depending on the flour you are using. You can find a lot of information about different flour types (American vs European) and peoples experiences on the internet (The Fresh Loaf, King Arthur).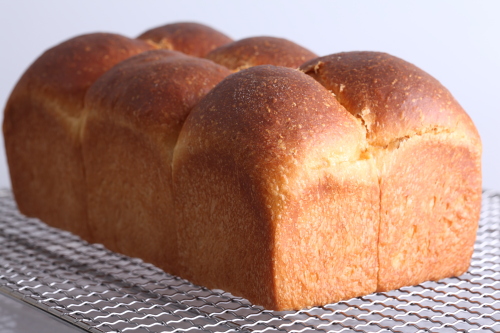 Second day: Get the dough from the fridge about 30 minutes before you want to shape it so it can acclimatise and it feels OK to handle and shape. Now you can shape the dough in many ways, a classic brioche (big ball with smaller ball in hole on top) a loaf shape or several small brioches. Or you can make 6 equal sized balls, and arrange them in a bread pan (mine is 26 cm x 13 cm or 10.2 x 5.1 inches), or make a cluster of 8 or 9 balls that fit together in a round tin (see pictures). Cover with floured clingfilm.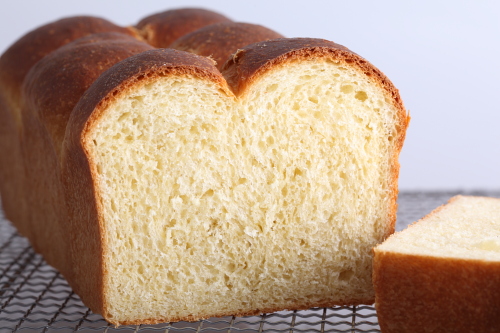 Now you have to be patient because the proofing will take about 3.5 hours at room temperature. Preheat your oven at 200º C (390º F). Now adjust your oven to 190º C (375º F) for the first 10 minutes, then lower to 160º C (320º F) for another 20 minutes. Take the brioche out of the oven and immediately transfer from the pan onto a cooling rack.