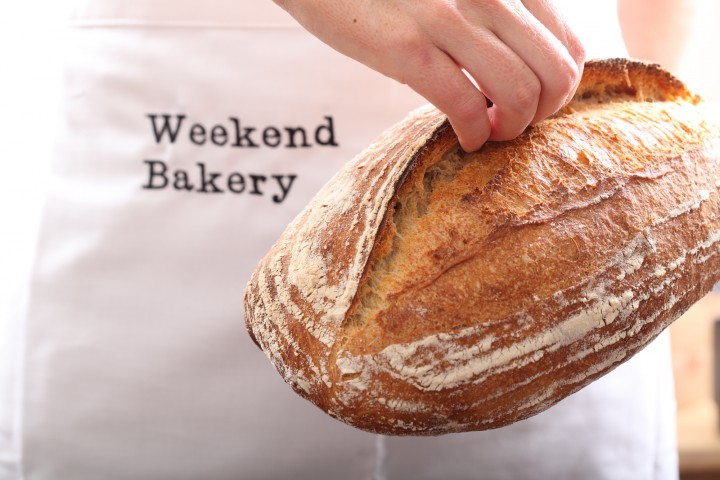 Let your dough scoring knife do the work, as you're scoring, slashing or docking your way to an ear!
Scoring is slashing the dough with a blade or a sharp knife to allow it to expand during baking. The purpose is primarily to control the direction in which the bread will expand during "oven spring." Easier said then done! I found that out as I tried to score my first loaf. And the second was even worse.
Scoring bread has a lot to do with confidence. Sometimes you feel very confident and sometimes you don't. Hesitation will result in tearing and you can forget about lifting your loaf by its ear.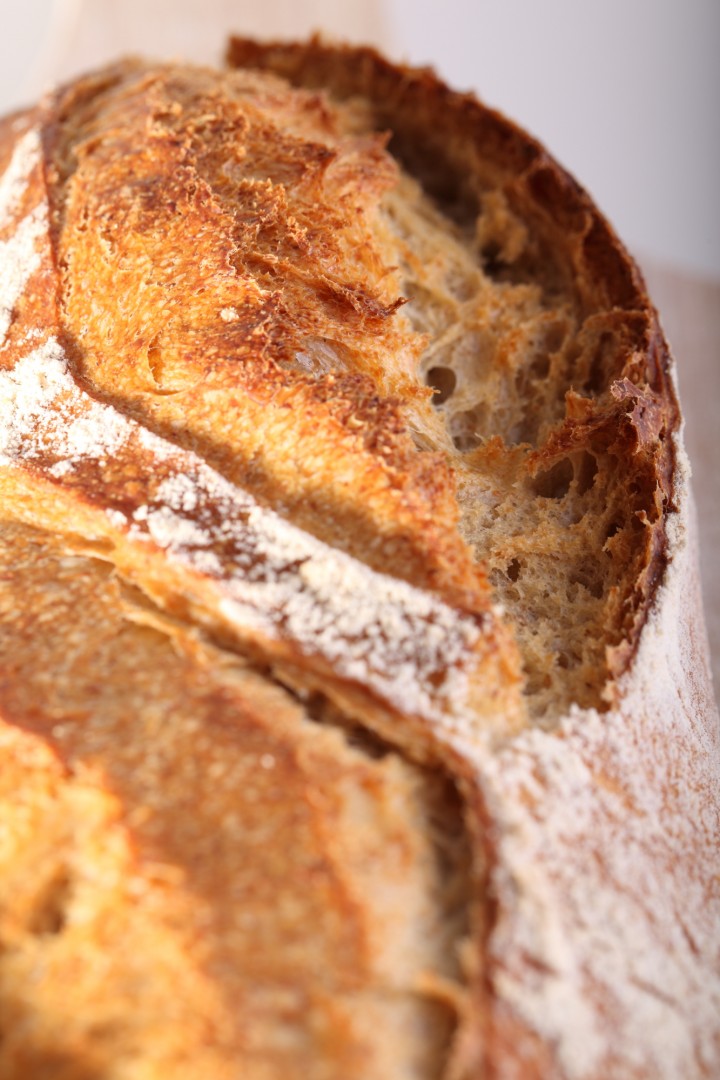 But there are some useful tips to help you:
Make sure your blade or knife is very sharp
Make swift and confident slashes, but at the same time be gentle (iron hand in velvet glove).
Let the knife do the work. Don't press down on the dough.
Wet the blade in water between slices (especially when working with sticky dough).
If you want to create an "ear," the knife blade should be held at a shallow angle (about 30 degrees) with the surface of the loaf, about 0.6 cm/ ¼ inch deep.
Practise, practise, practise, bake, bake , bake, score, score score!
Tips from other bakers you might want to try:
Some people spray their knife with cooking spray or oil just before scoring. I tried this myself with spray oil on my own lame and I recommend you give it a try, it cuts just that little bit easier through the dough.
Drawing the pattern you want to make on paper before you use it on your bread. Like someone did with a paper towel roll before putting it into practice on a baguette.
Check out this video of how to and how NOT to score a baguette, very informative!
Another great instructional baguette scoring clip is this one from King Arthur flour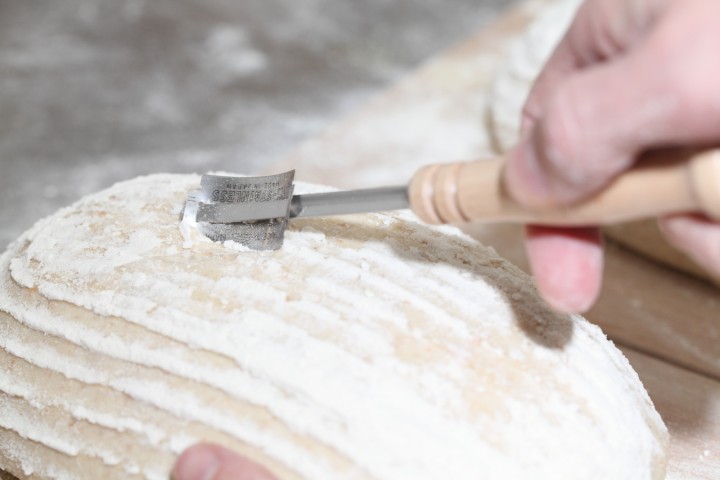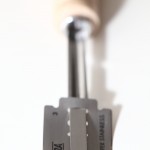 Our own (designed by Ed) WKB bread scoring tools are available in our webshop. You can find them here!