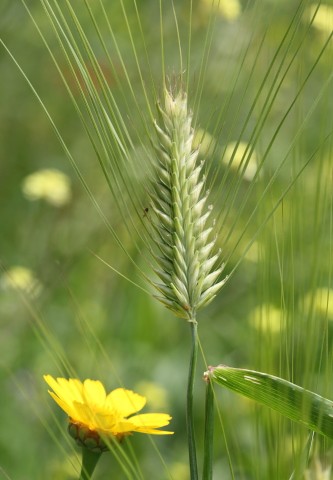 Do you know the name of this grain? Probably not enough left to make our bread!
By now most people are familiar with the ancient grain spelt, especially those of you who can't digest wheat that well. It was important to the Greeks and the Romans and they probably liked the nutty flavor of it as much as we do. And there are even older types of grain like amaranth, known and used by the American Natives and there's barley, buckwheat, oats, rye and quinoa. Familiar names for those who shop at organic stores and markets. If you don't know them, it's worth checking out these other grains! Dutch people for example cannot imagine pancake mix without the buckwheat and there's a lot of Italian food made from spelt (farro in Italian), from pasta to cookies. We also love using spelt and rye in our breads, buckwheat seeds in our muesli and spelt in our pancake mix.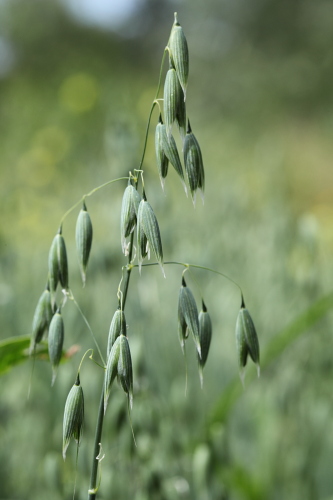 Oats before oatmeal
We know that there are even older and less known types of grain but we did not know they were being cultivated almost in our own back yard. There is a botanical garden that grows these ancient grains, some of which are almost extinct. We do not know their names, but Ed did take some pictures, requested by the keeper of the garden. Unfortunately we cannot use these grains to try them out for our bread making, but we can admire the beauty of these ancient grasses and wonder what happened as almost everybody on the whole world is now eating only one type of wheat.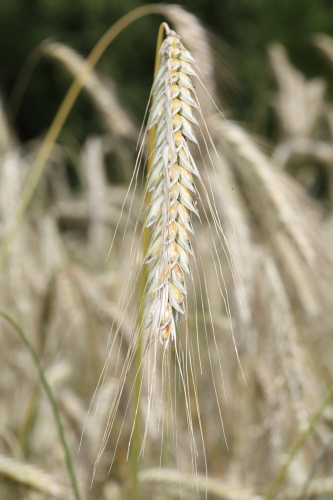 Rye as it still is grown today
These ancient grains on the pictures below are waiting to be checked and named