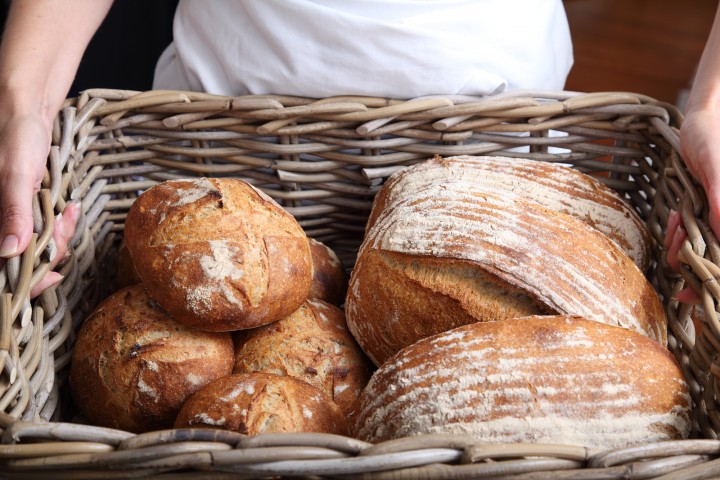 For the people who want to know the details: This film shows the making of a Pain Rustique French style bread based on a sourdough poolish (12 hour, 100%) with a high hydration dough, autolyse and stretch and fold technique in our Rofco hearth bread oven. We use German banneton's (baskets) for the final proofing. The recipe is an adaptation of the Pain Rustique (Jeffrey Hamelman's book 'Bread') recipe, however I have changed it a lot to fit our taste, oven and European flour.
Enjoy the real life 'oven spring' of the bread filmed in the oven. It starts at about 2:41 in the movie. We filmed the bread in the oven for 15 minutes and sped it up to fit in about 1 minute. So you will see the bread rise and brown in real time! It is really cool to see, do not miss it!
Note: The movie is filmed in full high definition quality (Full HD) so you can click on the 'full screen' icon (second icon on the bottom right) of the YouTube movie and also the 'HD' YouTube button and you will see it in very good quality, provided you have a broadband internet connection!
Let us know what you think about it!
Also see our posting, comments and more information at The Fresh Loaf bread baking community !
Ed
BAKING BREAD: THE MOVIE
This is what the crumb looks like, up close…