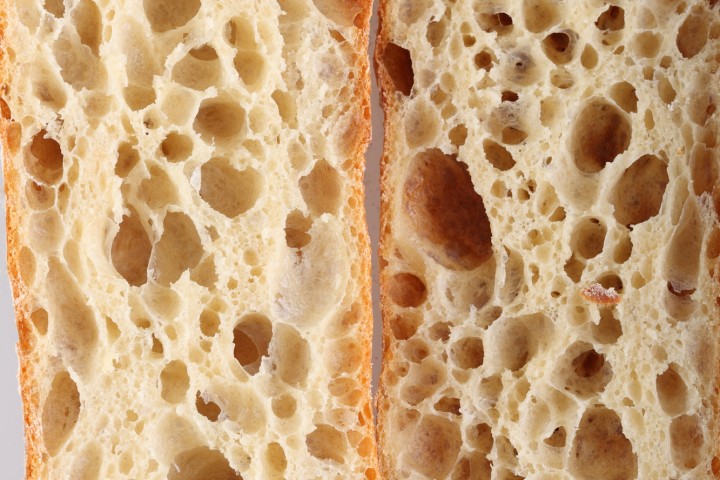 This movie shows me making baguettes with a 80% hydration dough without mixing and only using autolyse and the stretch and folds technique to strengthen the dough. The baguettes are baked in a Rofco hearth bread oven. The oven floor unfortunately caters for shorter baguettes (45cm /17.7 inches), but that will be the case with other home bakers' ovens too I guess. Over the next months I hope to improve my baguette shaping techniques. I developed the shaping technique you see in the movie myself to best handle the very wet dough that comes with 80% hydration. There is a little time lapse video shot at the 'end' of the movie were you see the oven spring of the baguette and the browning of the baguette in high speed.
Check out my recipe for the 80% hydration dough French baguette.
Keep track of my baguette baking adventures through my home baker's log.
BAKING BAGUETTES: THE MOVIE